It's here! Anthropologie's Bridal Line!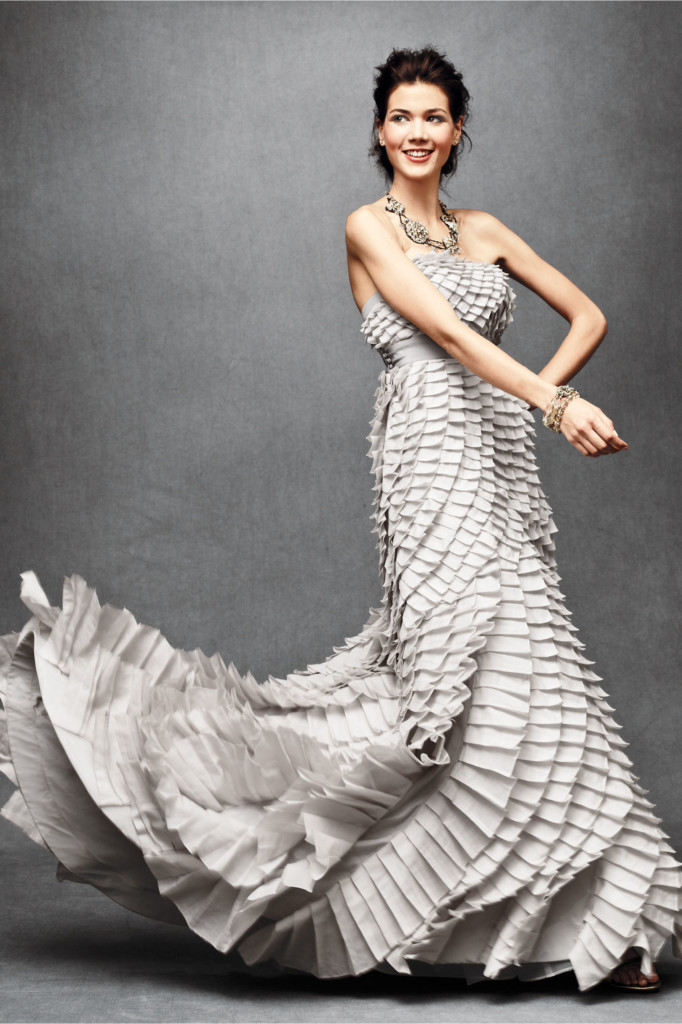 I can hardly contain my excitement. I've never actually ever been excited about February 14 but I was this year! Anthropologie is doing bridal (insert girly squeal of excitement here) and just like everything else in its stores, website, and catalogs … the line of wedding gowns and accessories is gorgeous, unique, pretty, fabulous, and fun.
I've literally watched the prelude at least 15 times in the last week in anticipation.
BHLDN, you had me at "no dyeable anything" … and all of these gorgeous goods. What's your favorite?