Jake Paul Allegedly Causes Trouble at Carowinds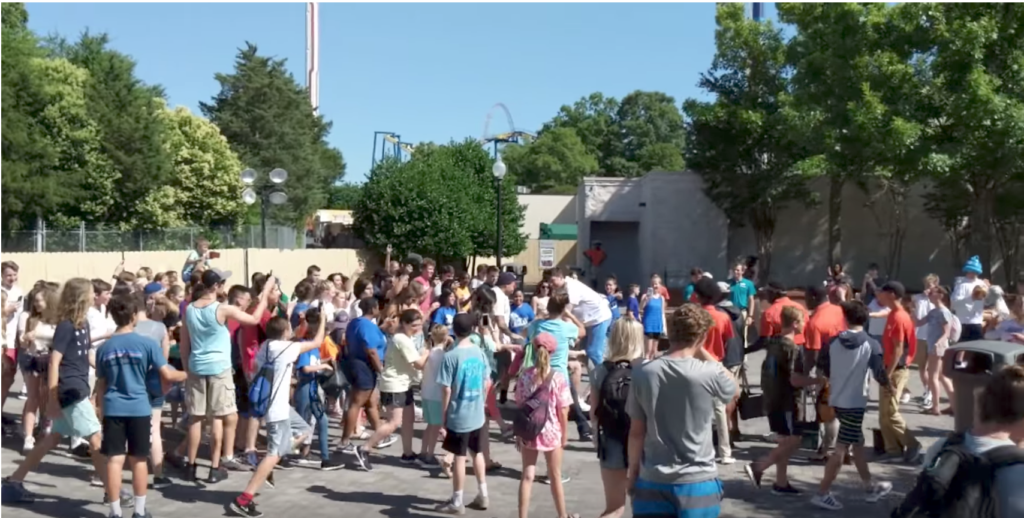 Controversial YouTube star Jake Paul reportedly got into a bit of trouble on Monday at our very own Carowinds amusement park. As he rode a mobility scooter around the park, his team allegedly encouraged a crowd of fans to follow him and create a scene. In videos, members of his ensemble are seen attempting tricks on the scooter, with multiple people attempting to ride at the same time.
Paul and his social media squad, Team 10, had performed at the Fillmore at AvidxChange Music Factory on Sunday and apparently had taken the visit as an opportunity to visit Carowinds. There are conflicting reports as to whether Paul left after a confrontation with park security or, as his reps claim, he left because too many fans had gathered.
Carowinds has given us this statement: "We do not condone Jake Paul's behavior, and after park security insisted that he follow the safety rules he decided to leave the property."
See video from the incident below.
Jake and his brother, Logan Paul, are both known for their prank-laden YouTube videos. Jake Paul garnered controversy for an explicit video titled "I lost my virginity," while his brother made international headlines for a highly watched video of a deceased man that had committed suicide in Aokigahara, Japan.