Jamie Swofford: From Chef to FEBA Farmer
Former Charlotte chef finds his home working the land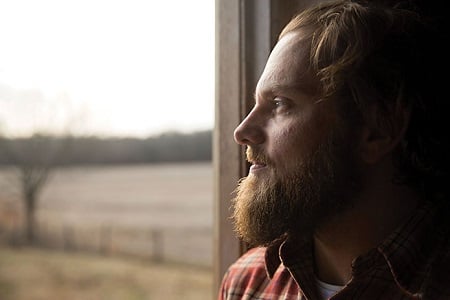 Ask Jamie Swofford about his experience working in kitchens, and he will give you an impressive list of restaurants—Mimosa Grill, Upstream, Zink, Cantina 1511, Bistro La Bon. Look at his work history, and you will see that he always rose quickly into leadership positions. Ask him where his culinary career took him, and he will tell you about the James Beard House, the illustrious Blackberry Farm, and trips to Mexico. Most of all, he will tell you that it was always about the food.
Perhaps that's why he left it all behind to farm his family's land in Cleveland County.
During 18 years of taking restaurant inventory, placing orders, and watching food arrive at the back door in boxes, Swofford regularly found himself asking, "Where did this food come from?" or, "When was it picked?"
"I was always taught to answer your own questions," Swofford says.
Swofford will tell you that his 10- to 12-hour days working as a chef were only a warm-up for the 15- to 16-hour days as a farmer. He will tell you that his life as a chef has helped him to be a better farmer.
It's been three seasons since Swofford convinced his parents to let him grow on a few plots of their land, three seasons since he honored them by naming his small-scale operation FEBA Farm, after the initials of his father, Floyd Eric, and mother, Barbara Anne. He has returned to the place he wished to escape as a boy, and now he has nine plots from which he grows chef-driven produce. He's still an important figure in Charlotte restaurants such as Soul, Wooden Vine, Fern, and Halcyon, but you won't find his name printed on the menu, only the name of his farm.
After all, it's not about him; it's about the food.