Jazz for a Good Cause
CPCC stages concert in memory of one of its own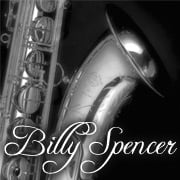 Some of the best jazz musicians in Charlotte are getting together for a jam session … and you're invited.
The Billy Spencer Memorial Jazz Concert raises money to fund CPCC student scholarships. It's coordinated by Dr. Scott Bauer of the college's music department. Bauer will also perform at the Wednesday, May 2 concert at 7:30 p.m. at the Dale F. Halton Theater.
The jazz musicians gather each year to pay tribute to Spencer, a former CPCC student and professional trumpet player who died in 2003. Spencer played with groups as diverse as Glenn Miller and KC & the Sunshine Band, and he frequently visited Charlotte and the CPCC campus to share his love for music.
The concert features the Charlotte Jazz Orchestra and will include music by some of the greats of jazz, including Count Basie, Duke Ellington, and Charlie Parker. Tickets are just $10 for adults and $5 for seniors and all students. Order tickets online or call 704-330-6534 to get in on the jam.