Judith Ripka Sample Sale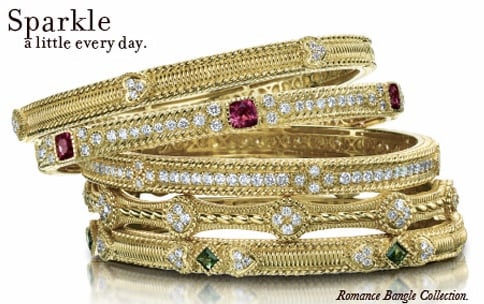 By now, if you're like us, you're getting a bit bored with your winter wardrobe. Why not spice it up with a sparkling new accessory that will send you right on into spring? From now until Sunday, designer Judith Ripka will have her 18-carat gold and sterling silver luxury jewelry on sale for 50 to 70 percent off. Ripka's pieces have adorned the necks, ears and wrists of some of Hollywood's most recognizable faces including: Cindy Crawford, Miley Cirus, Vanessa Williams, Kate Hudson and America Ferrera. In the past the designer's customs pieces were only available in New York, but this weekend you can sample a piece of the Big Apple.
Today, the Ripka sale will be happening at The Ritz-Carlton from 10 a.m. to 6 p.m., and tomorrow at the same location from 10a.m. to 5 p.m. Just in case you're in need of a pop of color for your weekend attire. Saturday and Sunday the sale moves to the Doubletree Guest Suites SouthPark from 10 a.m. to 6 p.m.

Ritz Carlton, 201 East Trade St. and Doubletree Guest Suites SouthPark, 6300 Morrison Blvd. Cash and major credit cards accepted.