Kazba Celebrates the Industry this Sunday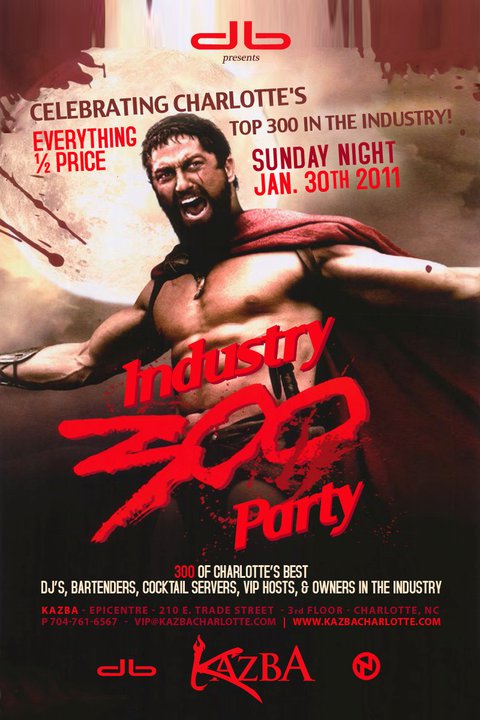 In honor of the people who help make Charlotte's nightlife scene what it is, Kazba is holding the Industry 300 Party this Sunday. The event will celebrate "300 of Charlotte's best DJs, bartenders, cocktail servers, VIP hosts, and owners in the industry."
The party kicks off at 9 p.m. this Sunday, January 30. And because it's a celebration, the illustrious nightspot is offering no cover and half-price everything, including VIP tables. This industry party could allow you to treat your favorite bartender or hostess to a drink in a neutral setting—particularly the cutie you have a crush on (T-Pain isn't the only one fond of his bartender).
If you've never been to Kazba, it's been open a little over a year now and is located next to Mez on the third floor of the EpiCentre. It's a well-decorated space, comprised of several VIP areas, and has a great patio offering some of the best views of the uptown skyline (a large fire pit helps keep you warm if you hang on the patio during the winter weather). Click here to read the article I wrote ("Rock the Kazba") for this magazine last year.
Kazba, 210 E. Trade St., third level of EpiCentre, 704-688-0051, VIP@kazbacharlotte.com, kazbacharlotte.com.