Kindred, Collier, The Stanley Among 2019 James Beard Awards Semifinalists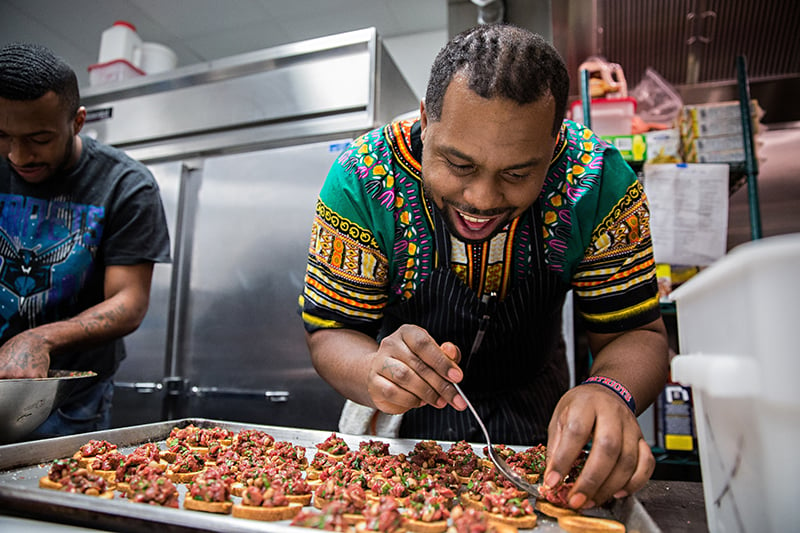 The James Beard Foundation announced their list of semi-finalists today, and three notable names from the Charlotte area made the cut.
Joe Kindred earned a nod for the fourth year in a row with a nomination in the "Best Chef: Southeast" category. Along with his wife, Katy, he owns Kindred and Hello, Sailor in Davidson.
Paul Verica's The Stanley was nominated in the Best New Restaurant category. Verica was also a semi-finalist for "Best Chef – Southeast" in 2016.
And Greg Collier, owner of the Yolk Café and executive chef at Loft & Cellar, was a first-time nominee in the "Best Chef: Southeast" category. He is also a founding member of the dinner series, Soul Food Sessions, with his wife Subrina.
A semi-finalist designation is the first step in a restaurant or chef winning a James Beard Award, the most prestigious culinary honor in the country. The finalists will be announced next month, and the winners are announced in May.
Look for updates and news on the James Beard Awards in the coming weeks.