Kindred Restaurant Named James Beard Award Semifinalist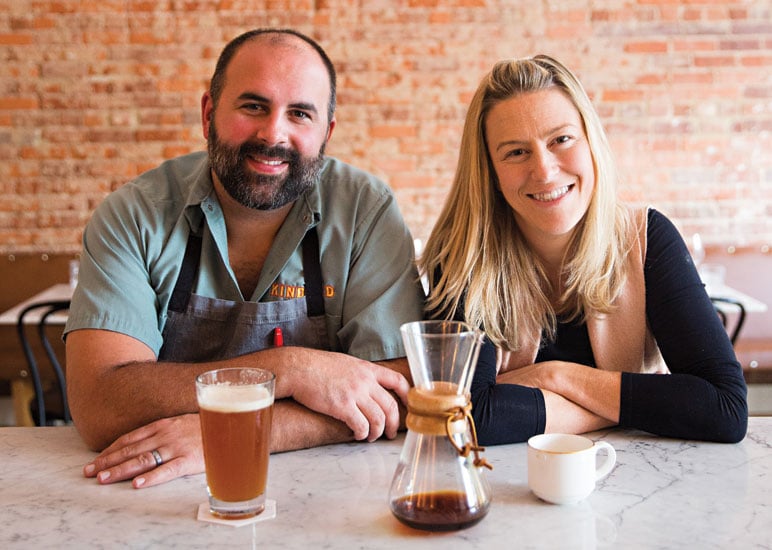 Scrolling down the list of James Beard semifinalists, it felt like it might be another year of disappointment for Charlotte, a city hungry for some recognition of its culinary talent. That is, until you reach the category for Best Chef Southeast, where Joe Kindred's name appeared alongside his eponymous restaurant in Davidson. Chef Kindred finds himself in good company, with familiar names like Steven Satterfield of Miller Union in Atlanta and Vivian Howard of Chef & the Farmer in Kinston, N.C.
North Carolina dominated the category, with eight of the twenty semi-finalists calling the Old North State home. No small feat, considering that these chefs are up against culinary talent from cities like Charleston and Atlanta, places that regularly gain national attention for their food scenes. Kindred, who has already received congratulatory calls and text from other area chefs, is thinking about what this can do for all of Charlotte. "I would have loved to see another Charlotte chef on there," he says. "I want everybody to experience success."
Joe and Katy Kindred opened their Main Street restaurant early last year, quickly gaining national attention when Bon Appetit magazine named them one of 2015's best new restaurants. With that number seven slot, expectations (and hopes) rose. Charlotte has not had a James Beard Semifinalist since 2009, when Chefs Bruce Moffett and Mark Hibbs (who no longer resides here), both made the list.
While many things could change for the Kindreds with today's announcement, we expect that their priorities won't be one of them. When I reached out for a response to the breaking news, Joe asked for a little time. The reason: he was on baby watch. The Kindreds not only opened a restaurant that garnered national attention over the last year, they also welcomed their third child, Graydon James, to the family. Graydon's middle name comes from Joe's longtime mentor and friend, Chef Jim Noble of Rooster's.
Also unlikely to change: Kindred's family restaurant mentality. Although the category is titled 'Best Chef, Southeast,' Joe is quick to recognize the entire restaurant staff, making it clear he could not have gotten to this point alone.
Says Kindred of the news, which he learned at the same time as everyone else: "I'm still just trying to soak it all in. I don't really think it's hit yet."
Perhaps it will by this Friday, when Kindred restaurant celebrates its first birthday.
The full list of 2016 James Beard semifinalists can be found here. The foundation will announce the winners at their Awards Gala in May.