Lady in Waiting
The budget breakdown of being a bridesmaid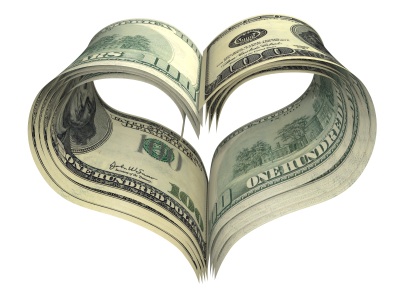 It's officially wedding season. So even if your focus du jour is planning your own I dos, chances are you'll be standing alongside a best friend on her big day. So before you go nonchalantly tossing out extra favor requests–or put your tax refund to use at SouthPark, make sure you know just what you're signing on for–or what you're asking of your best girls.
Best Dressed
First and foremost, the cost of the dress is in the bridesmaid's hands. Keep in mind this will entail alterations as well. This is typically one of the most expensive wedding-related purchases she will make. Be prepared to spend $100-200 for the dress–more or less depending upon the bride's budget and level of formality, plus a bill for the tailor.
Finishing Touch
On top of the dress, bridesmaid accessories will need to be bought as well. This includes shoes, jewelry and, if any, headpieces. Occasionally a bride will allow her maids to don shoes of their choice in the same hue. This is obviously the more budget-friendly option. Either way, it's beneficial to have a stock of basic neutral heels in your arsenal for future events. Plan to spend around $175 (again, give or take) for all of these items.
Party Girl
The shower will entail a few costs. A gift (about $50 in value is appropriate), a check written to the MOH or person planning the event (around $50, but usual set by the individual), and, of course, the travel expenses, should the shower be out of town. This cost can range from $100-$300.
Road Trip
The bachelorette party, be it a weekend or a night will also need to be paid for by each girl. Set aside around $300 for the event. This could vary significantly simply depending upon the nature of the trip/party. However this is a good base number to plan for. Don't forget you'll need to write a check to the MOH for extra expense contributions such as t-shirts, entertainment and making sure the bride's expenses during the trip are covered. Plan for around $50.
Beauty School
When it comes time for the big day, each maid will pay for her hair, makeup and nails. Occasionally a generous parent will foot this bill, however this is not the norm. For all of these appointments, the total is about $100. Don't forget cash for tips!
Sneaky Extras
Between planning meetings and just getting to know the party (if you don't already), chances are there will be more than a few dinners and nights out on the books. Set aside around $100 for these outings.
The Big Weekend
Costs for the actual wedding weekend can vary tremendously. For a destination "I do," costs can soar to $1,000 for the weekend. Local but getting the girls in a hotel room the night before? Plan to spend around $100. Other expenses to consider: gas to run wedding-related errands, dog sitters, babysitters and lingerie, should you not have the proper undergarments for your dress.
Don't Forget The Gift
Though the overall expense of this coveted duty is great, a good bridesmaid will purchase a wedding gift for the newlyweds. It's perfectly acceptable and understandable to choose one of the more modestly priced items on their registry. Just don't forget the gift–and a thoughtful card to accompany it.