Land Matters
From the executive editor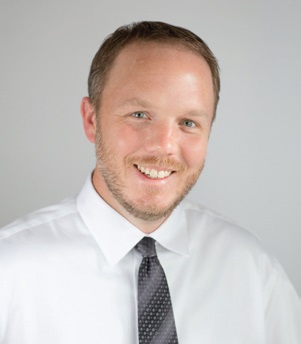 Iif you have the means and the time, you should visit Bald Head Island. Let's open with that.
I went there, once. I only spent one night, but even in that short stay, Bald Head revealed itself as a special place, different from its barrier-island neighbors. On its edges, Bald Head offers the horizon; at its core, it swaddles you in live oaks and ivy. It's a place to get lost and be alone—an especially fine escape for city dwellers, who from time to time desire such things.
I start with that to preface "Shadows by the Sea," the gripping and sad tale of a Charlotte woman's mysterious death on Bald Head 15 years ago. It's not the kind of story that will appear in travel brochures, but it's an important one, for a few reasons. Among them, it asks the reader to consider the question: What are we willing to sacrifice for beauty?
As a teenager, Davina Buff Jones was a hostess in her parents' steakhouse in Charlotte. Then the family moved to the coast. Davina's life was like most people's lives—starts and stops, highs and lows, rebirths met by staleness met by rebirths again. But after she died that night, a single gunshot wound to the head, she became a bruise in an unblemished landscape. Investigators botched the crime scene, and we'll probably never know for certain what happened. Although the former district attorney disputes this, it seems that one reason investigators were in such a hurry was that a wedding was scheduled to be held on the island the next day. Or, more broadly, they messed it up because, This can't happen here.
Place is a leading character in every story, even if you don't immediately recognize it. Other stories in this issue are more direct about it. Emily Harris, whose most recent contribution to our magazine was a long feature on Elevation Church, goes far more personal this time, writing about buying her house. Emily's essay is light and funny—downright hilarious in some places—and it'll appeal to all readers because, deep down, it's about our search for a suitable home. Not far behind Emily's story, Chuck McShane writes about the Knights' move uptown, and the main character is a baseball stadium that will be born this month.
I remember where we were when Adam Rhew first told me about Davina Buff Jones—outside, on a patio, having dinner last summer. He talked about his pitch and about Davina for at least 15 minutes, but I could've agreed to the assignment after eight words: "Here's something I've always wanted to write about."
If I've learned anything as an editor and a writer, it's that you never turn away passion. Adam's been working on this since 2007, off and on. He was a student at UNC-Chapel Hill when he started, and when he moved back to Charlotte, where he grew up, Davina came back with him.
It's a joy to run the culmination of Adam's seven-year project in his hometown magazine. And even though it has a terribly sad ending, even though it's an outcast in the family of stories typically written about beautiful Bald Head, it feels right to bring Davina's story home.
Michael Graff
michael.graff@charlottemagazine.com