Lang Lang to play in Raleigh
International piano sensation collaborates with NC Symphony January 31.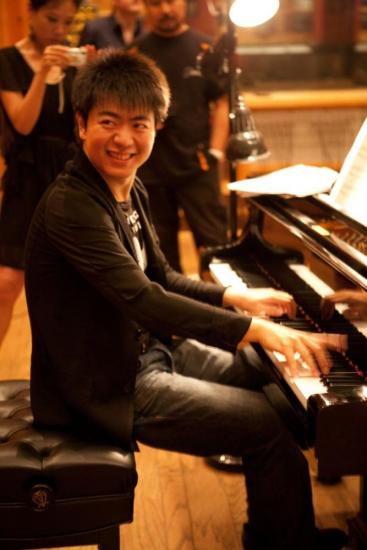 Lang Lang has traveled to every major city in the world to perform classical piano fare, which is why we figured that just this once, Revue could feature an event in Raleigh.
It has, after all, been nine years since this international icon came to North Carolina. The 28-year-old pianist, regarded as one of the premiere pianists in the world, was featured among Time magazine's 2009 "100 Most Influential People" for his prowess on the Steinway, and his ability to give classical piano a hip, youthful flare that's attracted many to the instrument. Notable performance (besides the ones with every major symphony on Earth) include the 2008 Beijing Olympics opening ceremonies, and the 2009 Nobel Peace Prize ceremonies.
His once-in-a-decade performance at the Meymandi Concert Hall in the Progress Energy Center in downtown Raleigh, on January 31 at 7:30 p.m., will feature a program of Russian masterpieces: Mussorgsky's "Night On Bald Mountain," Borodin's "In the Steppes of Central Asia," Khachaturian's "Suite from Masquerade," and, for the finale, Tchaikovsky's "First Piano Concerto."
Needless to say, these tickets will sell like iPads in springtime. The $75-$125 tickets can be found on ncsymphony.org, or by calling 919-733-2750.
In the meantime, a little piano to soothe your snowy morning…Lang Lang playing Chopin's "Waltz Brilliante." Bravo, indeed.