Largest Holiday Show in North America Returns to Charlotte
Browse the 450+ vendors, or take the kids to see Santa.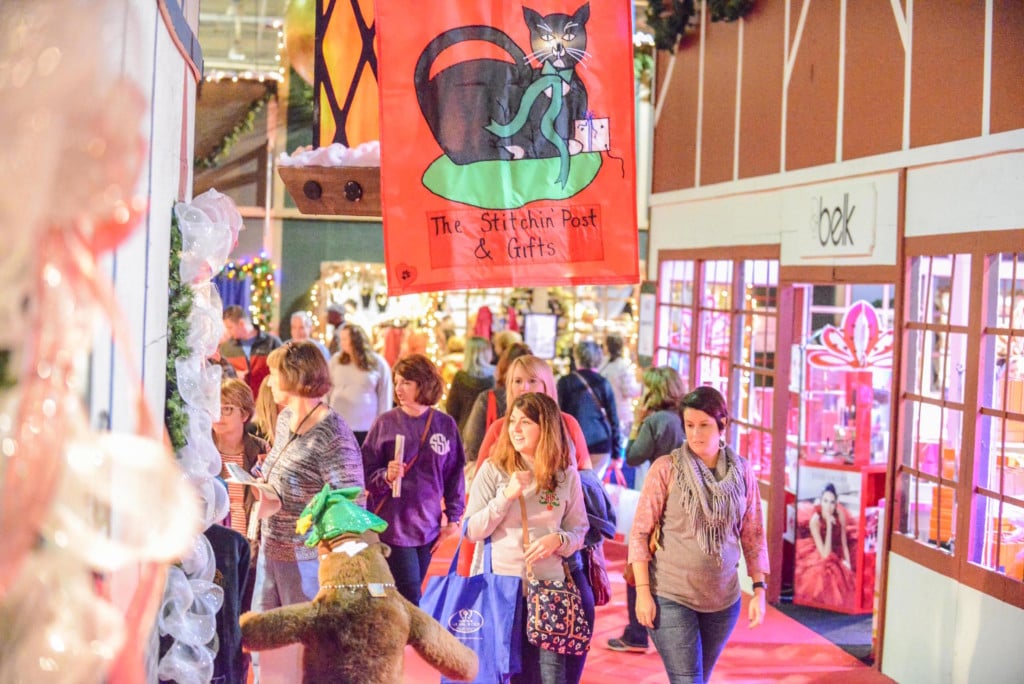 Holiday decor, gourmet goodies, and the chance to meet Santa.
These are just a few of the delights promised at the 51st annual Southern Christmas Show, which holds the title for the largest holiday show in North America. The festive showcase returns to Charlotte on Thursday, November 8, and will run through Sunday, November 18. More than 450 vendors will be there for you to browse and shop as you take in the seasonal sights all around you.
Per usual, the show will be held at the Park Expo and Conference Center (800 Briar Creek Road). This year's show flaunts "A Fashionable Christmas" theme, featuring a Manhattan vibe with whimsical Christmas windows filled with stylish holiday trimmings. Of course, a Manhattan-inspired atmosphere would be nothing without a Southern-chic, Rockefeller Center-inspired tree.
For the first time this year, eager shoppers can buy gifts before the show opens to the general public by attending the two new Early Bird VIP mornings from 8 a.m. to 10 a.m. on Saturday, November 10, and Saturday, November 17. Tickets for this shopping opportunity cost $19, and during this time, no wagons, strollers, or carts will be allowed on the show floor. The first 250 VIP shoppers will receive a commemorative pin featuring a themed design.
The Southern Christmas Show will run from 10 a.m. to 6 p.m. on Sundays and Tuesday and from 10 a.m. to 9 p.m. all other days between November 8 and 18. On-site parking is $8, and valet parking can be purchased at the normal entrances to the main parking lot for $20. On both Saturdays (Nov. 10 and 17), a free shuttle service will be available for guests from 9:30 a.m. to 9:30 p.m. at the former Eastland Mall parking lot (5471 Central Avenue).
To receive show updates, guest can text "SCS" to 31996, and at any time, they can reply with the word "PARK" to the same number to receive the latest information about parking at the show.
Adult tickets purchased online here are $13, or they cost $15 at the door. Tickets are $4 for children ages six to 12, and they are free for children five and younger are free. Guests may also buy tickets at participating Harris Teeter stores for $12.50 with a VIC card. On Monday, Nov. 12, all active military and veterans will receive free admission with valid identification in honor of Veterans Day. Senior Day is Tuesday, Nov. 13, featuring discounted admission of $12 for those 55+ at the door only. For more information on this year's show, visit the website.