Laura James Mother's Day Sale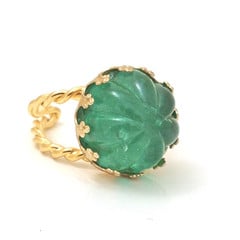 I learned a really big lesson a few years ago about showing my mom (who sacraficed her stick-skinny shape to bring myself and my twin into this world) true arppreciation on Mother's Day. (There is a point, so stay with me through this little trip down memory lane) It was Mother's Day, 2008, and also my graduation day from UNC. My twin, Beth, had graduated the day before from NC State. Roughly translated, for my mom, the weekend meant: driving from Charlotte to Raleigh and Chapel Hill (and repeatedly back and forth between the two) treating us graduates to a fancy and expensive meal, stroking our egos to the point of no return, showering us with gifts, snapping our pictures, and most importantly, sitting through two really long and really boring commencement ceremonies.
Being the genius (and not at all self-involved) daughters we were/are, Beth and I came up with the perfect gift, which we chose to present to my mom at lunch after my ceremony. "Happy Mother's Day; you're welcome!" we said in unison with big, cheesy grins. "What am I thanking you for?" my mom asked. "We graduated!" we retorted in an "obvious" tone. This didn't go over well. This woman wanted to unwrap something along the lines of a wallet, a pair of earrings; she'd probably have settled for a card. Instead, we told her that her gift was letting us spend 4 years in college bubbles on her dime. It wasn't our best plan, as my dad reminds us to this day. My mom isn't the type who likes to be the center of attention, but shame on us for not giving it to her on a day that's devoted to her.
All this to say, put a little thought into honoring your mom or the person who fills that role for you this Sunday. If I hadn't already wrapped up an out of town something for my own mom, I'd be hitting the Laura James Jewelry Annual Mother's Day Sale, which starts tomorrow morning at 10 and lasts through Saturday at close. Here's how it works: the earlier you shop, the more you save. Enjoy 25 percent of all jewelry in store on Thursday, 20 percent on Friday, and 15 percent on Saturday. Trust us, she'll feel like a million bucks in anything Laura's whipped up– like this gold pronged vintage carved green jade cocktail ring.
1419 East Blvd., Ste. K; 704-372-1267