Ledbury+Mr. Poole Shop/Holiday Pop-up Shop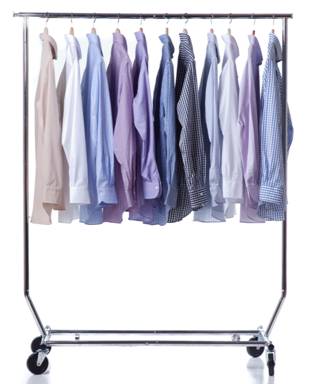 Perry Poole and Laura Vinroot Poole, the couple responsible for Charlotte's high fashion spots Capitol and Poole Shop, are bringing another style bite to the city–this time, for the holidays. A week-long holiday pop-up shop, Ledbury+Mr. Poole Shop, opens today (through December 4) and kicks off with a launch party at the old Asana space at 3920 Sharon Rd tonight, from 7-10 p.m.. The pop-up will host Ledbury, a Richmond-based men's luxury shirt shop started by two Oxford grads fed up with ill-fitting shirts, and other big names. Tonight's fun is open to the public (RSVP to events@ledbury.com) and includes a bourbon bar, mingling, and shopping (20% off Ledbury shirts tonight) to the beat of soul and funk music.
So, what's in store?
-Ledbury Shirts (I'm going into a little more detail here just to emphasize how great these shirts are–they're lean and slim-fitting, feature collars that won't collapse, bodies constructed from Italian fabric, and the Ledbury signature: lowered second buttons. Prices range from $125-$165)
-Raleigh Denim Jeans
-Rag & Bone Outerwear
-Pierrepont Hicks Ties
-Mark McNairy New Amsterdam Footwear
-Wiley Belts
If you've been driving around town aimlessly, searching for the perfect something to wrap up for the man in your life, save yourself the gas and make it one-stop shopping. You can snag several polished "somethings" that he'll actually adore.