Legends of the Fall
Fall Preview: 6 hot stars to watch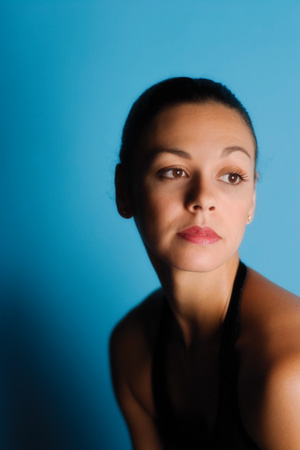 With temperatures falling this month, you're probably settling into that annual fall funk, where there's just nothing to do but help the kids with homework and eat leftover Halloween candy until Christmas. But for Charlotte's best athletes, actors, artists, and musicians, the most wonderful time of year is already underway. We rounded up some of these Q.C. stars to ask them what they're up to this fall. Once you hear their plans, you'll see why fall is our new favorite time of year.
The Ballerina: Kara Wilkes
Number of seasons with NC Dance Theatre: Four.
Where to see her: NC Dance Theatre's production of Dracula at Knight Theater from October 8 to 16.
The creepiest scene in the show: "The final crypt scene is very famous, when you're finally able to see all the vampires with Dracula leading them all. The suspense is wonderful. And in most productions, they usually sacrifice someone."
Why Charlotte's dance scene needs a few new moves: "There's just so much out there, from contemporary to flamenco. I would love to see more modern dance, rather than primarily classical ballet, which is really what Charlotte mainly has."
430 S. Tryon St. 704-372-1000, blumenthalcenter.org
The Musician: Jon Lindsay
Years in Charlotte: Sixteen.
Where to hear him: On October 8 and 9 during a cabaret-style show at Petra's Piano Bar in Plaza Midwood.
What's with the new album's title (Escape from Plaza Midwood): "It's really about having a conflicted sense of neighborhood, the sense that you love it, but it's sort of killing you. I wanted to do something over the top, something not boring."
On Charlotte's musical maturity: "I'm the musical director for Machine Theatre, which does a lot of original, experimental work, and we recently staged a production at the Duke Energy Theatre. A few years ago, it never would have made it into an uptown theater. Charlotte's becoming much more daring in its artistic tastes."
1919 Commonwealth Ave., 704-332-6608, petraspianobar.com
The Quarterback: Matt Moore
Number of seasons with the Panthers: Four.
Which uniform to look for: Number three.
Why this season will be better: "We just have so many young players this season, so I think it's going to be very different than it was last year. I'm very excited to see and work with all these new guys, and the fans should be excited, too."
What game to make sure you at least TiVo: "Since the Saints are in the South Division with us, and since they won the Super Bowl last year, we'll be really looking forward to seeing them on October 3."
800 S. Mint St., 704-358-7800, panthers.com
The Baritone: Kristopher Irmiter
Number of performances with Opera Carolina: Six.
Where to hear him: As Don Alfonso in Così fan tutte at Belk Theater from October 16 to 21.
Why Opera Carolina deserves a "Bravo!": "Opera Carolina focuses on one production at a time each season, while the Chicago Lyric,
for instance, might have four or five running. But the mechanics, the production value, and the performance quality are all on par with the country's biggest opera houses."
On being back home: "I grew up in Clemson, and my wife and I moved back to the Carolinas when we had our first baby, so Opera Carolina is really my home company. I made my professional debut with it back when it was still Charlotte Opera."
130 N. Tryon St., 704-372-1000, blumenthalcenter.org
The Director: Brian Daye
Number of shows directed at On Q Productions: Two.
Where to watch his theatrical handiwork: On Q Productions' Home at Duke Energy Theatre from November 26 to December 5.
On Charlotte's theater geeks—or lack thereof: "Charlotte has a pool of talent that's immense. But in terms of theater attendance, there's a tendency for people to think twice about going to a different, more challenging work."
Why Tar Heels should take note: "The playwright, Samm-Art Williams, was a North Carolina native. It's set primarily in a fictional, rural North Carolina town, and it's a really homegrown story. It was also nominated for two Tony Awards, so it has its place in Broadway history."
Duke Energy Theatre, 345 N. College St., 704-348-5740, blumenthalcenter.org
The Curator: Annie Carlano
Years with the Mint Museum: Two.
When to see her discerning eye in action: At the opening of the new Mint Museum of Art uptown location on October 1. She's director and curator of the Craft + Design exhibit at the Mint's new location.
On Craft + Design: "Most visual artists care about visuals and aesthetics, but I would say that craft and design is really rooted in material and process—that's what makes it a distinct field."
What you can't—and won't—miss in the new museum: "The entryway to the museum is a glass wall, an undulating sculpture by designer Danny Lane called Threshold. It's completely immense, like standing in front of a giant prism."
500 S. Tryon St., 704-337-2000, mintmuseum.org