Lenny Boy Brewing Company celebrates flagship beer release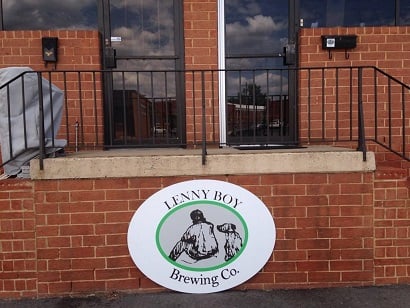 It's been a busy several months for Lenny Boy. You can find its kombucha more and more across Charlotte, including a number of Harris Teeters. And in May, it was announced that Lenny Boy was expanding its location (after buying the space next door) and purchasing a 3.5-barrel brewhouse. That brewhouse has been hard at work since, and North Carolina's only certified organic microbrewery is ready to expand its hours now as well.
Located in SouthEnd at 2224 Hawkins Street, Lenny Boy's taproom will be open on Friday for the first time and to celebrate, the organic brewery will feature several beers on tap, beginning with the signature De La Wit, a Belgian-style witbier. Other organic beers include Herb's Pale Ale, Burn Down Brown, No Show Amber and The Mirage, which is a Belgian tripel. Pints, flights, bottles and growlers will all be available.
Also look for a few specialty beers (on Friday the brewery is debuting "Euneek," a saison with lemongrass and local blackberries), and as always, Lenny Boy will be serving up its kombucha and wild ales as well. As part of the festivities, Isaac Gay will be performing from 5 p.m. to 8 p.m. and there will also be a food truck onsite and a raffle.
Moving forward, Lenny Boy Brewing Company will be open on Fridays from 4 p.m. to 9 p.m., Saturdays from noon to 9 p.m. and Sundays from noon to 6 p.m. You can keep up with all of their happenings at the brewery's Web site, discoverlennyboy.com.