Less Sun, More Fun: Fall Is Perfect for an Island Escape to Edisto Beach
Autumn in Edisto Beach brings pleasant temperatures, fewer crowds, and a full event lineup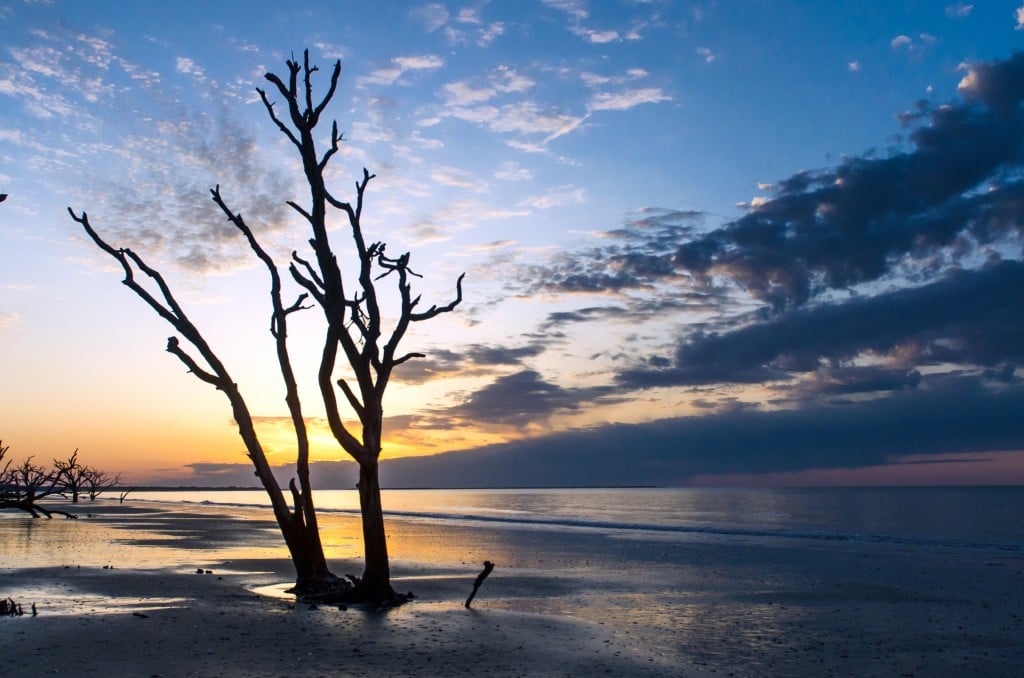 Autumn on the coast means all your favorite fall things—and more. Classic red and orange foliage contrasts with the deep blues and greens of the Atlantic, and menus feature spices and pumpkin flavors alongside fresh local seafood. Enjoy fall and hang on to the best of summer (without the scorching temperatures!) at Edisto Beach, a lowcountry oasis just hours from uptown. Here's how to make the most of this ideal autumn retreat.
Bring Your Dog
Your four-legged friends are welcome on Edisto Beach. Dogs are allowed on the town's beaches year-round, but from Nov. 1 to April 30, no leash is required. Browse the area's many pet-friendly accommodations, and get ready for a vacation the whole family can enjoy.
Take Advantage of Low Rental Rates
As summer's temperatures fall, so do rental rates. Oceanside rooms and rentals provide easy access to quiet beaches. Let the waves lull you to sleep, and rest easy knowing you got the best deal on accommodations. Our lodging providers are happy to help you find the ideal place to stay.
Plan Your Trip Around Autumn Events
Edisto Beach's event calendar is full in October and November. Here are a few ideas to help you plan your trip:
Get Outdoors
The beach isn't just for lounging—there are plenty of ways to find fitness at Edisto Beach. Rent a kayak or paddle board, take a dolphin cruise, reel in the season's catch, or grab your sweater for an evening sunset tour. Find all the details on marinas, rentals, charters, tours, and how to book your time on the water here.
For a land-based itinerary, local rental companies offer golf carts and bikes for both adults and kids. (Accessorize your rental with bike baskets and baby seats as needed.)
Pack your clubs to play through at The Plantation Course At Edisto or The Links at Stono Ferry. The weather is uniquely suited for year-round golf, and the courses offer superb pro shop service, dining opportunities, and the kind of greens dreams are made of.
Eat Local
Gather outside with friends and family and enjoy the bounties of the sea. Don't miss local seafood markets Edisto Seafood or Flowers Seafood Company, which make it easy to kick off the season with a bushel of oysters fresh from the ocean.
Take Edisto Home
Shopping local is vital to communities across the country, including Edisto Beach. Grab souvenirs from a wide range of boutiques and specialty shops. Local art, resort wear, books, gourmet foods, and bath and body products will help you maintain an island state of mind all year long.
For more ideas on how to plan your Edisto Beach vacation, check out an expanded list of things to do.