Let IKEA Redo Your Room
Submit a video to the Home Tour Squad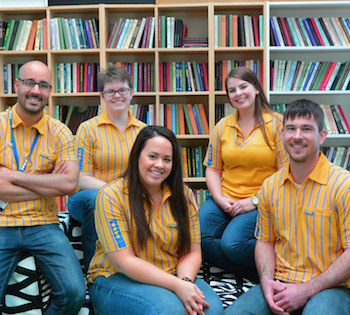 Is your living room lacking? Is the bathroom a bust, or the closet full of clutter? IKEA wants to help.
The IKEA Home Tour Squad will visit Charlotte May 19 through June 2. The company is currently casting home owners in need of room renovations. If your home is one of two selected for the city, the five-member Home Tour Squad will come to your house, develop a plan for your space, and give the room a new look using IKEA furnishings.
The squad will film, produce, and share the makeover experiences on the IKEA YouTube channel. The squad's members are IKEA home-furnishing and design experts who decided to leave their store positions for a year to travel across the country and interact with home owners.
In addition to the renovation projects, the squad will make public appearances in Charlotte to provide in-person design advice.
You have about two weeks to submit your video. The deadline is April 21.
Videos must:
Be two to three minutes in length.
Introduce family members and pets.
Give your city and type of residence (house, apartment, town house).
Provide a brief tour of the home and shot of the outside.
Show a panoramic view of the specific room that needs help.
Explain how the Home Tour Squad can fix your problem.
Describe your style and what your dream room would look like.
If you hear from the Home Tour Squad, let us know. We'd love to follow your room-renovation journey. Send an email to leahchughes.cltathome@gmail.com.