Let's Recount The Charlotte Bobcats Struggle To Land bobcats.com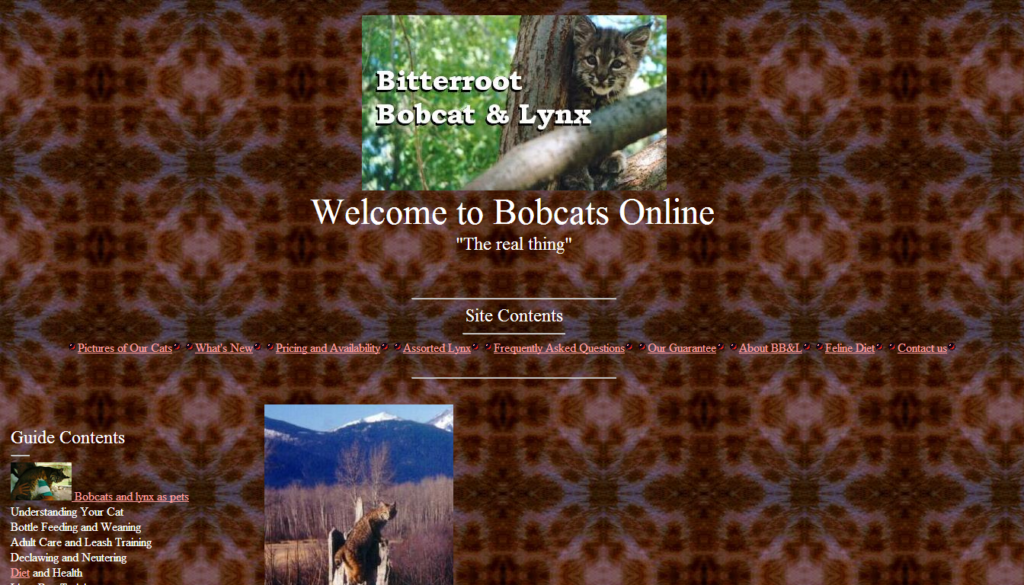 Let's face it, for most of their now-finite history, the Charlotte Bobcats have been as inept as Adam Morrison's mustache. But now that the team's nickname is being cast on to the scrapheap of defunctitude, it's the perfect time to recount what may be the best metaphor for the Bobcats' ten years in existence.
For the first three seasons, the team's website was bobcatsbasketball.com, because they were unable to wrangle bobcats.com away from a breeder:
Barbara Roe owns Bitterroot Bobcat and Lynx in Stevensville, Mont., and had the rights to the Web site name for 10 years. She says team officials began asking her in 2004 about buying the rights, but the early offer of a couple thousand dollars wasn't enough. Roe says the team earlier this year met her price of about $50,000.
"It's called business," Roe said. "It's what you do. If you have a business somebody wants, you capitalize on it."
At least they got seven good years out of it. As of Monday, bobcats.com now redirects to hornets.com, which no longer redirects to the New Orleans Pelicans website, because the Pelicans used to be the New Orleans Hornets, which previously were the Charlotte Hornets, which are not actually connected to this incarnation of the Charlotte Hornets.
So why not just use charlottebobcats.com? Because that one was registered too, by videomakers Austin Saya and Rickey Kim:
Austin and his dad registered CharlotteBobcats.com in January 2003. Days later, the name was confirmed. Over the next four years, the team repeatedly tried to buy the domain name. It started with what Saya called "super lame" offers, including season tickets for a year. Met with rejection, the team upped the offer to lifetime season tickets.
"We weren't into that," Saya said, "because one, we were huge Hornets fans and we were mad that they left town, and two, the Bobcats have never been good. Ever. In their whole history."
In 2007, Saya told Grantland that the Bobcats offered him $100,000 for the domain name, but he told them no, and the team eventually stopped contacting him.
The moral of this story is this: If you're thinking of starting your own business, you might want to lock up anything even remotely connected with any potential name or officer, good or bad. Hence, Bank of America controls the domain name brianmoynihansucks.com.