Letter from the Editor: Can't Stop, Won't Stop
What do all of our Charlotteans of the Year have in common? They'll never give up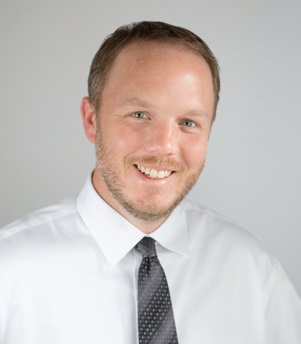 He didn't think the sirens were a big deal. It was a Wednesday night in June, and my friend Travis Dove was at a restaurant in downtown Charleston having dinner. Travis, who lives in NoDa with his wife, is a freelance photographer who covers the Carolinas for the New York Times. He'd been at a Hillary Clinton event on Tuesday and was staying in Charleston for a Jeb Bush event on Thursday.
As police and fire and medical vehicles rushed past, Travis assumed it was nothing more than a local news event in a small city, so he went to his hotel room and fell asleep. He woke up before dawn the next morning to a string of emails from his editors telling him that nine people had been shot and killed in a church just a few blocks from his hotel.
Travis barely slept for the next two weeks. His pictures appeared on the front page of the Times almost daily—photos of church services and funerals and presidential speeches. The temperature in June in Charleston climbed into the hundreds. His clothes were drenched every day. He thought about asking his editors for help, to maybe send another photographer, but Travis is one of those people who can't stop himself when there's work to do.
One Sunday afternoon, an estimated 15,000 people started a unity march across the city's famous Arthur Ravenel Jr. Bridge. Travis had been at a church service that day. As he ran from one assignment to another, a car with photographers from a wire service picked him up. They were late to the march, so without thinking, they drove up the bridge and inched along with the crowd. They'd stop the car, jump out, take pictures, jump back in, and drive forward again, sending the images to their newsrooms from the car.
Near the top of the bridge, Travis captured an image that would be sent around the world. It's of three men holding their hands together high in the air with the Cooper River running beneath them. Two of the men are black, and the other is a white police officer.
I thought about that photo as we were putting together our Charlotteans of the Year cover with CMPD chief Kerr Putney and barber Shaun Corbett. The Cops & Barbers program was our city's piece of a larger, national conversation about race, and these men were two of many who helped launch it.
Our other Charlotteans of the Year made noticeable differences in several areas important to our city in 2015. Amy Hawn Nelson traveled all over town talking about desegregating our schools. Dale Mullennix worked to end chronic homelessness by the end of next year. And in a city that's developing at a staggering pace, David Furman tried to make sure we don't lose our character.
This is the second year for this special issue, and to know what the award means, just ask last year's winner, schoolteacher James Ford. A couple of days after the massacre in Charleston, James told me he wanted to write an essay for our website. We titled the powerful piece "We Still Have a Race Problem: Why Are We So Afraid to Talk About It?" James appeared on television and gave several interviews afterward, but the most moving moment came a week later, when he received a handwritten note from U.S. Secretary of Education Arne Duncan. "Race is literally the most difficult subject for Americans to handle," Duncan wrote. "Thanks for being an amazing teacher inside and outside the classroom."
James's essay and the reaction to it encapsulated beautifully what we hoped our Charlotteans of the Year would become—the award is not just a recognition of work they've done; it's also a reminder of the work they still have left to do.
---
This article appears in the December 2015 issue of Charlotte Magazine
Did you like what you read here? Subscribe to Charlotte Magazine »
---