Letting Them Talk
From the executive editor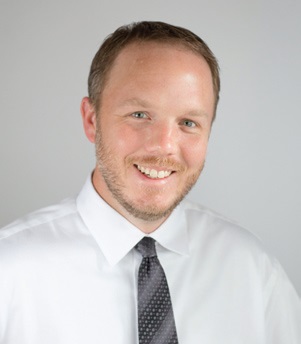 After all this time, after all the years he spent distancing himself from Charlotte—the city he stirred into frenzies for reasons both good and bad—after those embarassing days when he was involved in a scandalous court case, after he left town and took our Hornets with him, and after he left the NBA altogether and retreated to Tennessee, the first words out of George Shinn's mouth when he arrived at Charlotte magazine's office for this month's cover shoot were, "I'm sorry."
He was a few minutes late, he explained, because he'd gotten lost trying to find our office from our parking garage (an understandable mishap if you know anything about trying to find our office from our parking garage). And he was sorry for holding up production. "I know y'all have things to do," he said. He jabbered on with this apology stuff three or four times as he made his way down our staircase. His drawl is heavy, as if he's been plucked like a string in Tennessee. His boots clicked as he walked down the stairs.
Then he reached the bottom and looked across the floor at Muggsy Bogues.
They smiled. Shinn walked toward Bogues. This was the first time they'd seen each other since 1997, they'd later agree. And as they greeted each other again 16 years later, the first thing the former owner of the Hornets said to the former star of the Hornets was this:
"Dude," Shinn said, "you look good."
It's funny what people say when you let them talk.
We didn't set out to have George Shinn and Muggsy Bogues on the cover of this magazine. It just happened that way. Once we started letting them an the other members of the 1988 Hornets talk, years washed away. Writer Matt Crossman spent a full month tracking down 18 people for the oral history. And in all those conversations with all those people, nobody talked about the bad stuff. All the pain surrounding Shinn taking the Hornets to New Orleans in 2002 became background noise against the larger story–25 years ago, these two short men were at the center of this biggest sports story this town's ever produced, the story of how a basketball team helped launch Charlotte into a major-market city. Our cover is the representation of all of that.
Stories bring people together. This issue contains a few other small moments of reconcilation that happened in the background. Take, for instance, the profile of North Carolina Speaker of the House Thom Tillis. Contributing Editor Greg Lacour makes his political stances known on his blog on our website, Poking the Hornet's Nest, and it's no secret that those opinions don't often line up with Tillis's. But this month, Lacour set out to write a full profile of Tillis. I was skeptical. Tillis's staff was also skeptical. They balked at an interview for several weeks. Then, one day in early September, they told Lacour to come on up to Raleigh. He did, and we're running his 4,300-word profile of one of the most important men in the state.
I had my own small moment of reconciliation. I've never been a fan of oral histories. But this Hornets thing changed my mind. It's little more than a string of quotes, but it's brilliant, framed in a textbook arc, and it taught me something about this city and about people. In nonfiction writing, I suppose, oral histories aren't merely stories that exclude a writer's voice. Instead, when done well, they're like newly baptized versions of the craft, clean and pure and free of outside influence.
Shinn and Bogues shared several of those stories during a photo shoot. A few stand out. But the most memorable part was the whole scene, these two Charlotte icons standing together after 16 years apart, in a staged studio in front of a camera, telling stories they couldn't help but tell.
And with each story, their smiles grew wider and their laughter grew louder against the plain, white backdrop.
Michael Graff
michael.graff@charlottemagazine.com