Levine Museum's New Shows Look at Jewish Life from a Southern Perspective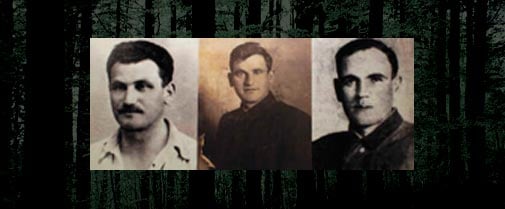 The Levine Museum of the New South recently opened three related exhibitions about Jewish history.
The centerpiece exhibit is Courage & Compassion. In 1941, the Nazis began their campaign to round up and murder the Jews of Belarus. Three brothers, Tuvia, Asael, and Zus Bielski, fought back. They escaped to a forest, and began rescuing relatives, friends, and strangers. All told, they saved the lives of more than 1,200 men, women, and children. Created by the Florida Holocaust Museum, Courage & Compassion tells this remarkable story. The exhibit is on display as part of Violins of Hope, a series of exhibitions, performances, film screenings, and lectures that explore the history of music in the face of oppression.
Down Home: Jewish Life in North Carolina chronicles Jewish life in the Tar Heel state from Colonial times to the present. This traveling exhibit is part of the first major effort to document and present more than 400 years of Jewish life in North Carolina. Produced and organized by the Jewish Heritage Foundation of North Carolina (JHFNC), Down Home shows how Jews have integrated into North Carolina life by blending their own traditions into Southern culture, while holding on to their ethnic and religious traditions.
All That Remains was inspired by an article that originally appeared in Charlotte magazine. Ken Garfield interviewed ten people living in the Charlotte area who survived the Holocaust. Photographer Chris Edwards took portraits of each. These stories are a testament to the human will to survive and a gift from ten Charlotteans determined to have the last word.