Life Lessons: Charlotte Ballet's Juwan Alston
The 19-year-old in his first season with the ballet talks about his unlikely path to becoming a classical dancer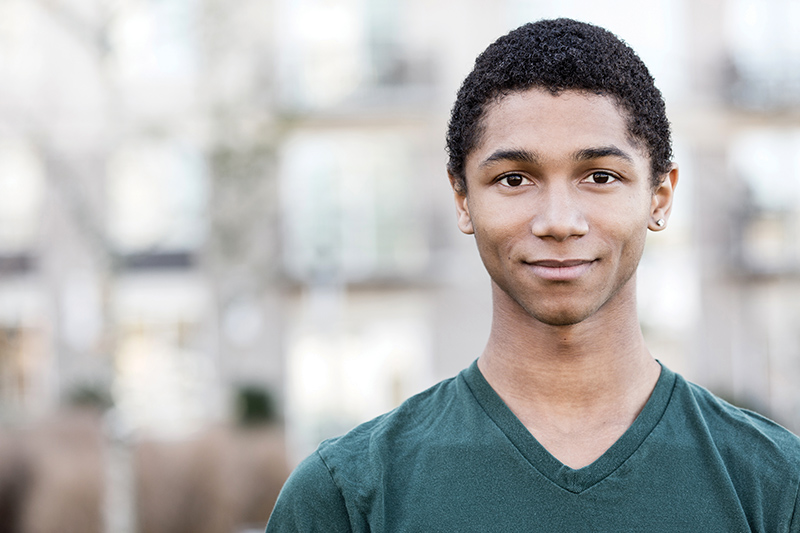 MY FRESHMAN YEAR of high school (in Texas), I was just singing down the hallway and someone heard me singing, because I sing everywhere that I go, and they were like, "Hey, you, singing. You actually have a decent voice. We need guys for the musical. Come and audition."
I HAD NEVER thought to do it, whatsoever. But I auditioned—the musical was Footloose—and, of course, I nailed the vocal audition. And, then came time for the dance portion, and I'd never danced in my life, never knew, really, how to pick up choreography or anything. After the audition, they were like, "Oh, where do you dance?" I was like, "Where do I dance? In my living room …?"
FROM THERE, I just fell in love with dance. I found out we had a dance program at my high school, so I auditioned for the Academy Jazz Program (at the school), and I took another general dance class.
I SPENT THE ENTIRE summer of 2011, just so I wasn't too far behind, teaching myself how to dance off of YouTube. I sat in my living room, I moved all the furniture around, and I'd just play it on the screen and mimic what I saw from the video. I really learned how to dance by watching those videos—and how to have coordination. I learned the various positions of the arms, what first position was, (and) fifth, sixth, fourth.
PART OF WHAT I enjoy, not only about dance, but ballet, specifically—especially classical ballet—is that it's so structured. Everything builds on top of each other, and it all makes sense. And I also feel very in control with ballet. After my father died, right before I started my freshman year of high school, I just felt like my life was out of control, and I just had no control over anything that was happening anymore. And dance was a place I could control.
MY FATHER'S DEATH hit me very hard at first. After the initial shock wore off, even after I saw his body in the casket and everything, I was in complete denial for months. I don't think I fully accepted the fact that he did pass, or at least acknowledge the fact that this was a reality, probably until September of 2010. And I started trying to stay busy as much as I could. I volunteered at a place for the whole summer, and acted like it was my full-time job. I just wanted to add things to my plate to keep me busy.
MY PARENTS WERE never like, "Oh, do you have an interest in dance?" That was never an option. It was always sports, sports, sports. And that's kind of what I realized: That the African American community is very geared toward basketball, football. And so now, any time I get to come across not only African American children, but any children, I'm like, "Hey, you guys, I'm a ballet dancer. This is an option and this is something you can do for a living." It's still pretty much stereotypically a white woman's world. So, I think where we're headed now is trying to promote diversity, because ballet isn't something I was given as an option when I was younger. —As told to Jodie Valade
---
This article appears in the February 2016 issue of Charlotte Magazine
Did you like what you read here? Subscribe to Charlotte Magazine »
---