"Like" on Facebook to Win Laura James Earrings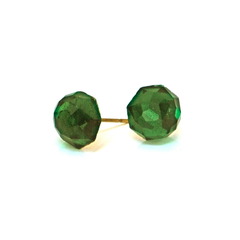 If you're not already a "fan" of Laura James Jewelry, the the eponymous baubles boutique located on East Boulevard, you should be. James handcrafts her trendy trinkets inside the actual shop. Today, she's offering a chance to win these stunning, vintage green stud earrings (normally $54) just for "liking" this poster on Facebook. It's Friday, so you know you're already on the site, procrastinating. The winner will be announced today!
*If I could "like" this a thousand times, I would.