Address: 6060 Piedmont Row Dr. South, Charlotte, North Carolina 28210
Phone Number:
704-489-3094
Specialty:
Gastroenterology
Practice:
Tryon Medical Partners - SouthPark
Be Part Of Our Resource Guides
Want your listing to appear in Charlotte Magazine's resource guides? Want to update or upgrade your existing listing?
Sign up for our E-Newsletters
Stay in-the-know on restaurant openings, things to do, and all things Charlotte with our handy newsletters. SIGN UP HERE. 
Things To Do
Jan
10
Fri
Special Exhibit: Then Sings My Soul

@ The Billy Graham Library
Jan 10 @ 9:30 am – Mar 31 @ 5:00 pm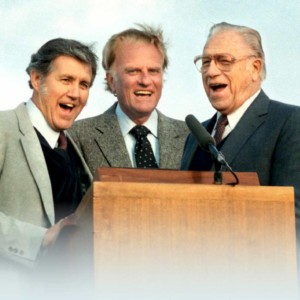 Just as Billy Graham shared the Gospel in every Crusade sermon, George Beverly Shea and Cliff Barrows—and many other team members—faithfully presented the Good News of Jesus Christ in song. Come discover the incredible ways the Lord used their efforts—and their music—to open hearts around the world.
•Read inspiring stories and personal memories from Billy Graham, George Bev Shea, Cliff Barrows, and others.
•Browse never-before-seen memorabilia.
•See compelling photos of the Crusade team's music ministry.
This special display is free to the public and no pre-registration is required. For more information, please call 704-401-3200.
The Norwegians by C Deby Swanson

@ Warehouse Performing Arts Center
Jan 10 @ 8:00 pm – Feb 1 @ 8:00 pm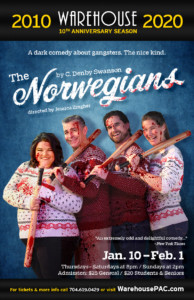 Running January 10th to February 1st 2020, the Warehouse will present what critics are hailing as a" guilty pleasure " ( New York Times ). A spite-filled comedy about women scorned in Minnesota and the really, really nice gangsters— Norwegian hit men—they hire to whack their ex-boyfriends. Olive is a transplant from Texas and Betty is a transplant from Kentucky, but neither of them was prepared for the Norwegian men they would fall in love with there: the practical, warm, thoughtful, destructive, evil, jilting kind. If you're a hit man in Minnesota, 83% of your clients want to take out their ex (oofda!). Betty has referred Olive to Gus and Tor, a partnership in the whacking business. What Tor doesn't know is that Gus has been sleeping with the clients. What Olive doesn't know is that Gus is Betty's own ex, and she has already put out a hit on him with a Swiss firm. Can Betty call off the job in time to let Gus do his? Should she?
Jan
16
Thu
Bermuda Restaurant Weeks: Fragrance and Food Pairing Picnic

@ Waterville Rose Gardn
Master Perfumer Isabelle Ramsay-Brackstone of Lili Bermuda and Luxury Picnic Curator Lizzy Blankendal of Eettafel Bermuda have come together for the first time in an all-Bermuda fragrance and food pairing picnic to launch Restaurant Weeks 2020. And what better place than the Waterville Rose Garden! Bermuda roses will be in bloom as guests gather for this midday experience just outside the City of Hamilton. The event will include live entertainment, surprise guests, seductive scents, exceptional food and delightful wine provided by Discovery Wines. Tickets on sale soon.
Little Black Dress The Musical

@ Booth Playhouse at Blumenthal Performing Arts Cent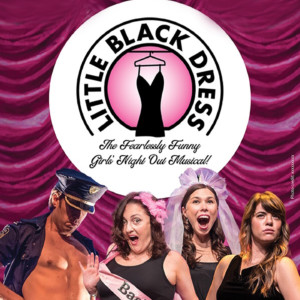 LITTLE BLACK DRESS tells the story of best friends Mandy and Dee. Together we witness the girls' major life events in their little black dresses – first job interview, first date, first awkward sexual experience – which happens more than once – first funeral, and more! Using hilarious improv, catchy songs, and a heartfelt story, LITTLE BLACK DRESS has made audiences across the globe laugh, cry, and party!  ​
Recommended for ages 18+
Homeschool Day at Carolina Raptor Center

@ Carolina Raptor Center
Jan 16 @ 10:00 am – 5:00 pm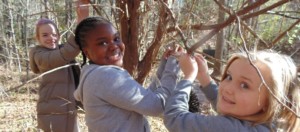 Welcome homeschoolers for a day of fun and science at Carolina Raptor Center. Join us for a Meet the Raptors Presentation, where our staff present one of our resident birds on the glove. Walk the Raptor Trail and enjoy our 37 species of raptors and other birds. You can try the scavenger hunt and search for Raptor trivia along the way. Create a Raptor craft. Write down your Raptor observations and add it to the Owl Forest Nature Notebook exhibit. Carolina Raptor Center's curriculum based programming informs everything we do. You'll find that a visit to CRC will meet many of the science-based goals included in your homeschool curriculum. And as an added bonus, families will enjoy $2 off regular admission and special programming at Carolina Raptor Center. Meet the Raptors 11:00 AM. Science Activity 2:00 PM.