Live Jazz at Bull and Barrister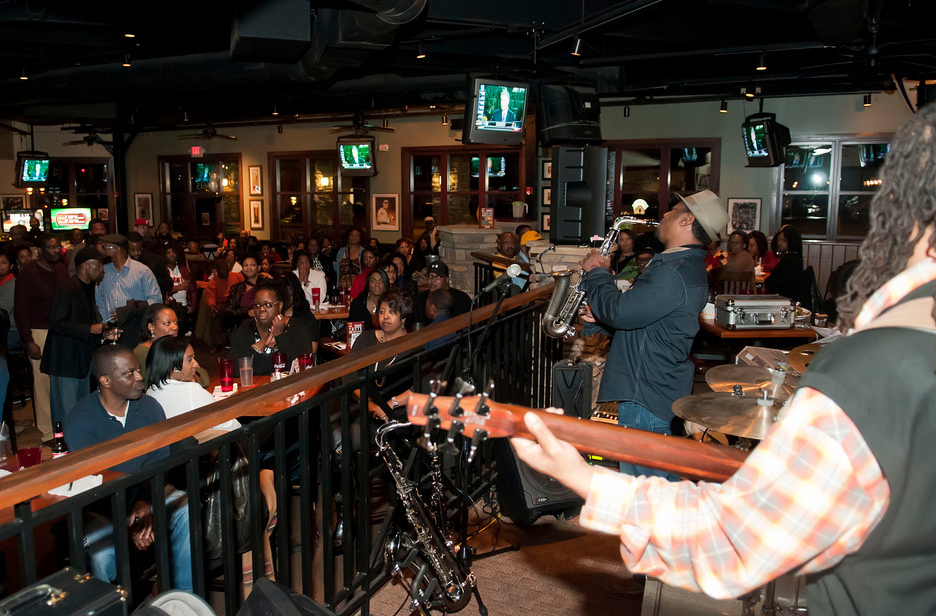 Shableek and Uncommon Jazz are performing tomorrow night, Thursday, April 21, at Bull & Barrister Draft House and Grille. Their set is scheduled to go 9 p.m. to midnight and there's no cover charge. This event is being put on by Jazz Diva Entertainment and since I attended the one they held here in February, I think you can expect a great show and large turnout.
Jazz Diva, and its head Tammy Greene, have built a strong following throughout the Charlotte area, as she puts on several jazz events throughout the year. Tomorrow's event is a repeat performance from February, in which Bull & Barrister was packed wall to wall. A mostly thirty-five-and-older crowd arrived early in the night with many people choosing to have dinner there. This time around, the venue, which is one of the larger sports bars in the area, will be able to accommodate even more people since the patio will be open.
For those of you who don't venture up Highway 16 often, Bull & Barrister is located on Mount Holly-Huntersville Road in the Mountain Island Lake community, which is only about fifteen minutes northwest of uptown. I live in this neighborhood. Bull & Barrister used to be a Midtown Sundries location until about three years ago. Since then, Bull & Barrister—with its weird name—has made a name for itself as a neighborhood bar with pretty good food (a large menu) and a good selection of beers on tap. It also features great daily specials, which includes half-price wine by the glass or bottle on Thursdays.
Bull & Barrister Draft House and Grille, inside Callabridge Commons Shopping Center, 3615 Mount Holly-Huntersville Rd., 704-971-3313, bullandbarrister.com