Local craft beer releases (April 13-15)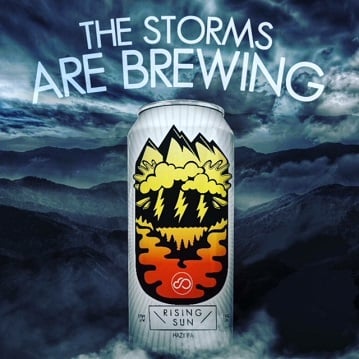 We're going a bit beyond the city limits for this weekend's craft beer releases, and there's also some within Charlotte as well. Here's the rundown:
–The DreamChaser's Brewery in Waxhaw is once again releasing bottles of Wail of the Baen Sidhe. While last year's version was an imperial milk stout aged in Rua barrels from Great Wagon Road distillery, The DreamChaser's went a different route this time around. The base beer is still a stout, but the brewery aged it in Jefferson bourbon barrels this year and added cacao nibs and Madagascar vanilla beans.
Bottles are available beginning at 2 p.m. Friday, with a limit of four per person. The brewery also just canned its highly popular NE IPA, Yard Breather, with four-packs available as well.
–In Concord, High Branch Brewing Co. has a new bottle and can for release on Saturday at 2 p.m. Little Man Tate is a Gose brewed with blackberries, cherries and raspberries. The fruit matched up with the saltiness of a Gose should make for a perfect spring go-to. Little Man Tate will be $17 each, with a limit of four 4-packs per person.
Mind's Eye is High Branch's first "long-term" sour bottle, as previously the brewery released a Berliner Weiss. This golden sour ale aged in oak wine barrels for eight months with a blend of mixed cultures before being refermented in bottles for another seven months. Each bottle is $14, with a limit of four per person.
–Cornelius' D9 Brewing is set to release another edition of its award-winning Systema Naturae series. This is the seventh version where the brewery seeks out natural ingredients to pair in wild ales and sour beers. This one is Kiwi and Makrut, as D9 blended kiwifruit with Makrut lime leaves in what is sure to be a refreshing beer.
Kiwi and Makrut will be available in 4-pack bottles and on draft at D9 beginning Saturday at noon. If you can't make it up north, this beer is expected to hit local and regional distribution within the next week.
–Back in Charlotte, Resident Culture continues to roll out impressive NE IPAs, and is debuting two more in cans on Saturday. Artists Only was brewed with Azacca, Galaxy and Simcoe hops then dry-hopped with the same group along with El Dorado. Four-pack cans are $16.99 plus tax, with a case limit per person.
Turn Style was brewed with Crystal and Loral hops then dry-hopped with Citra, Crystal and New Zealand Motueka hops. Only 25 cases of this beer will be available, so it is a two 4-pack limit per person. Price is $15.99 plus tax. The brewery will begin handing out numbers at noon, with the official release of cans at 1 p.m.
–Speaking of hazy IPAs, Catawba Brewing is introducing its own NE IPA series, Cloud Cover. The first can in the series is Rising Sun, which will be released in all four of Catawba's tasting rooms, including the one in Charlotte. Rising Sun boasts a wide array of hops, including Amarillo, Citra, El Dorado and Mosaic. These cans will not see distribution and 4-packs can only be purchased at Catawba, which opens Saturday at noon.