Local entrepreneurs form t-shirt company with a mission
Trophies are for Winners celebrates female business owners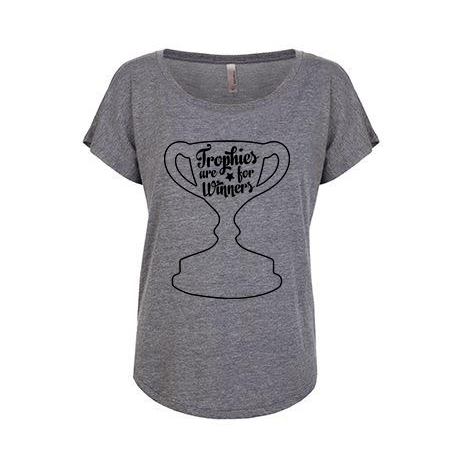 Words and phrases to celebrate female entrepreneurs, such as GirlBoss, have been introduced and have even become popular hashtags. Here in Charlotte, a local collective has formed in an effort to support and form a community of female business owners.
Trophies are for Winners (TAFW) is a brand created in November 2015 as a platform to celebrate female entrepreneurs. Amy Chiou, Corri Smith, Jordan Dollard, Lyndsay Cooper, and Amie Kiehn created the t-shirt brand with women who 'run things' in mind.
"Trophies are for Winners recognizes the amazing women in our lives and their hard work," says TAFW co-founder Amy Chiou. "It's not easy juggling multiple commitments, responsibilities, and goals, and we admire anyone that makes it happen."
Arm candy, trophy wife, and sugar baby are not in the TAFW vocabulary. TAFW has created a brand of female empowering t-shirts and merchandise to embrace the mission that women are not meant to be trophies, but are meant to win them. They're currently selling a signature TAFW shirt, as well as a Supreme shirt, which includes the names of all past and current female Supreme Court Justices.
Whether it's running a household, a department, a business, or a community, this line celebrates the woman leaving her mark on the world. Through positive messaging and encouragement, TAFW hopes to create a fashionable community of, for, and by women.
"We are eager to hear your stories and cheer on your successes," says Chiou.