Local Love! Charlotte Jewelry Designers in Real Simple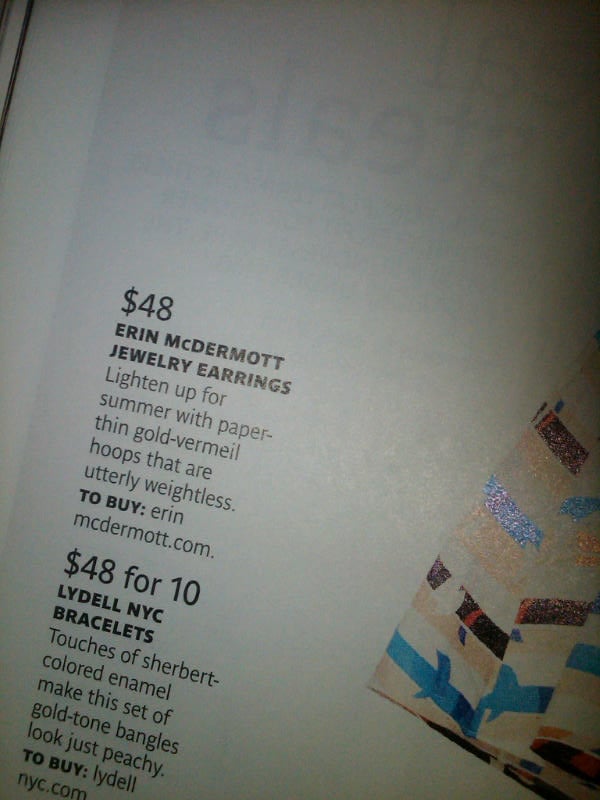 It's always a thrill to see local Charlotteans show up on the national stage… especially when it is in the pages of one of our favorite magazines. Today I was flipping through the July 2011 issue of Real Simple when not one but TWO captions caught my eye! The first was a pair of earrings by Erin McDermott, a lovely local gal whose jewelry we recently snagged for one of our bridal fashion features for the Fall/Winter 2011 issue of Charlotte Wedding, and then, on the following page, another pair of earrings from locally-based label Towne & Reese!
Have you spotted a local name in a major mag? Let us know so we can give them the Shop Talk Kudos they deserve, and be sure to check out Erin McDermott and Towne & Reese in this month's Real Simple.