Lodging for the DNC: Southern Hospitality with a Price?
The DNC will bring more people than Charlotte has hotel rooms—and rumors are flying about where they'll all stay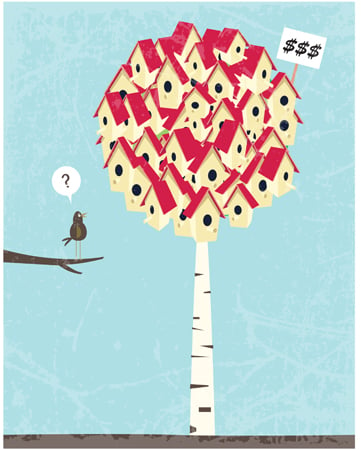 When Charlotte plays host to the Democratic National Convention this fall, lots of your friends and neighbors (and maybe even you) will play host to complete strangers. More than 35,000 people are expected in town the first week of September, and they'll all need a place to bunk.
The Democratic National Convention Committee is in charge of finding hotel rooms only for the 6,000 delegates, some media, and some special guests.
Everyone else is on their own. With only 23,000 hotel rooms in the city, thousands of visitors are expected to shell out to stay in private homes, and rumors are flying. Matt Mahoney lives in a South End condo. "From what I'm hearing," he says, "the going rate for our units is $10,000 for one week … not too shabby!"
Not too shabby, but not exactly true either. Andy Pressley is an exec with MECA Properties, and he's helping arrange housing for executives from major national corporations. Last March, he started scouting homes and condos in uptown, SouthPark, Myers Park, and Dilworth. He says one-bedroom places are fetching $3,000 to $5,000, and two-bedroom homes can go as high as $8,000. "The cool thing is nobody is driven by the need to pay the mortgage," Pressley says. "Most people are not being greedy … they want to support the convention. Some have also said they just don't want to be in town for the circus."
He's working on one deal for a block of twenty condos in the same building and says one-bedroom units in uptown are ideal—like a hotel room without the daily maid service, though he says part of the rental agreement includes at least one visit from a housekeeper. Mahoney says his home is available—for the right price. "I was planning a trip anyway, so this could just be perfect timing."