Look for expanded Salud Cerveceria to be more than just a brewery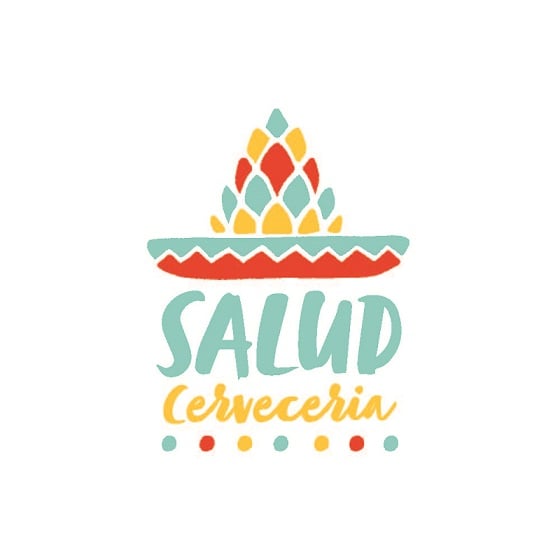 With all of Charlotte's demolishing and replacing these days, it's refreshing to see buildings that don't change. One of those is Salud Beer Shop, in what owner Jason Glunt calls a "funky old building" located in NoDa.
"It's not some clean new strip mall in the suburbs; it is what it is and we've embraced that," he says.
Since opening almost five years ago, Salud has become a community hangout for great craft beer, old-school Nintendo games and hip-hop (usually from the golden age of the 90s). In short, the shop has its own personality, complete with next-door deli Fūd at Salud's infamous waffle-wiches.
Next in line to build on the Salud footprint is the expansion of the shop's brewery, Salud Cerveceria. Glunt and his new brewery co-owners will take over the space directly above the beer shop, where Upstage was formerly located, with a target opening of early spring.
"There are new owners of that building and it's just a great opportunity we couldn't pass up," Glunt says. "The (building's) new owners have been really supportive of us and want us here. This is one of the few remaining older buildings in Charlotte and everyone is dedicated to sprucing it up while also maintaining its character."
The timing is perfect, as Salud Cerveceria has brewed numerous small batches since starting out about a year ago, with many kegs not lasting more than a day. Expansion was a no-brainer, Glunt thought a while back, but space was lacking.
"We needed a taproom for the brewery if we expanded, but the first question was, 'Where can we put the brewery?'" Glunt says. "Commercial real estate is so expensive nowadays, and I didn't want to put everything at some warehouse away from us. So when the upstairs space became available, it all just kind of clicked.
"I just didn't realize how much room was up there until I saw it."
A total of 3,100 square feet, to be exact. And the great thing for Glunt and his team is a lot of the structure is already there – bathrooms, plumbing and electric connections.
Glunt will co-own Salud Cerveceria with three other people: his wife, Dairelyn Guzman-Glunt (who recently came on to Salud full-time); longtime Salud employee Jamie Jollie (who's been doing a ton of build-out on the new space); and new head brewer Adam Glover.
Glover is currently brewing at Fonta Flora Brewing in Morganton and has previous stints as a brewer at Natty Greene's and Appalachian Mountain Brewery under his belt.
The Cerveceria team is currently looking to buy a seven-barrel brewing system; for the time being beers will be brewed over at Heist and trucked over to the taproom. Salud and Glunt have long been linked to sour beers (including the outstanding yearly Release the Funk sour beer festival), so it's no surprise there will be two 15-barrel foeders to aid Salud Cerveceria's sour program.
"We're going to do a lot of funky farmhouse stuff," Glunt says. "We really believe in our beer we've been doing and will do hoppy beers of course, too."
Those foeders (and eventually the brewing system) will be located where the current Fūd at Salud dining room sits, which means there are some changes at the deli as well. Fūd owner Jeff McElwee is adding a hood and other kitchen equipment and will get a chance to diversify the menu a bit, including breakfast and coffee in the mornings. Fūd will keep its counterspace where you can order (via a new iPad menu), and your food will be brought upstairs to the taproom (or over at the shop). A wall is being constructed with a window so you can look into the brewery from Fūd, and on the other side, Fūd's front window is bring converted into a garage door ("you'll be able to see us brewing from all sides," Glunt says).
As for the taproom itself, the bar will likely have 12 taps – a few of which will be guest taps (it's a good bet Fonta Flora will be on here). In the middle of the space will be a drink rail, with tables dispersed throughout. There will also be a shuffleboard table and DJ booth, along with a specific set-aside space for an art gallery.
It's all part of what Glunt calls "a unique and different community space that's all part of the Salud family."
"We just want to create a cool space for the community to hang out," Glunt says. "We just don't want to be a taproom – those are everywhere. That's why we're having the art shows, live music – by doing something like Latin music, you get people to try new things.
"We want people to learn new cultures and try different things. If you don't like it, fine – but at least try it. Don't be afraid, get out of your comfort zone and open yourself up to new cultures and different flavors of beer."
From one small bottle shop to an accompanying deli to now an expanded brewery in half a decade, Glunt says it seems like forever since he first started the Salud brand, but at the same time it also feels like a blink of an eye.
"When we first opened Salud it was with nothing," he says. "We bootstrapped it with no investors and barely enough money to get it open. And then reinvested and reinvested and we're still reinvesting.
"It's really been unbelievable. And now to have Dairelyn here full-time; that's been one of the best moves ever. We get to work together and our kids are a part of the process and get to hang out with us. It's been a fun ride – but it's not over yet."