Look Inside New Elizabeth Restaurant The Stanley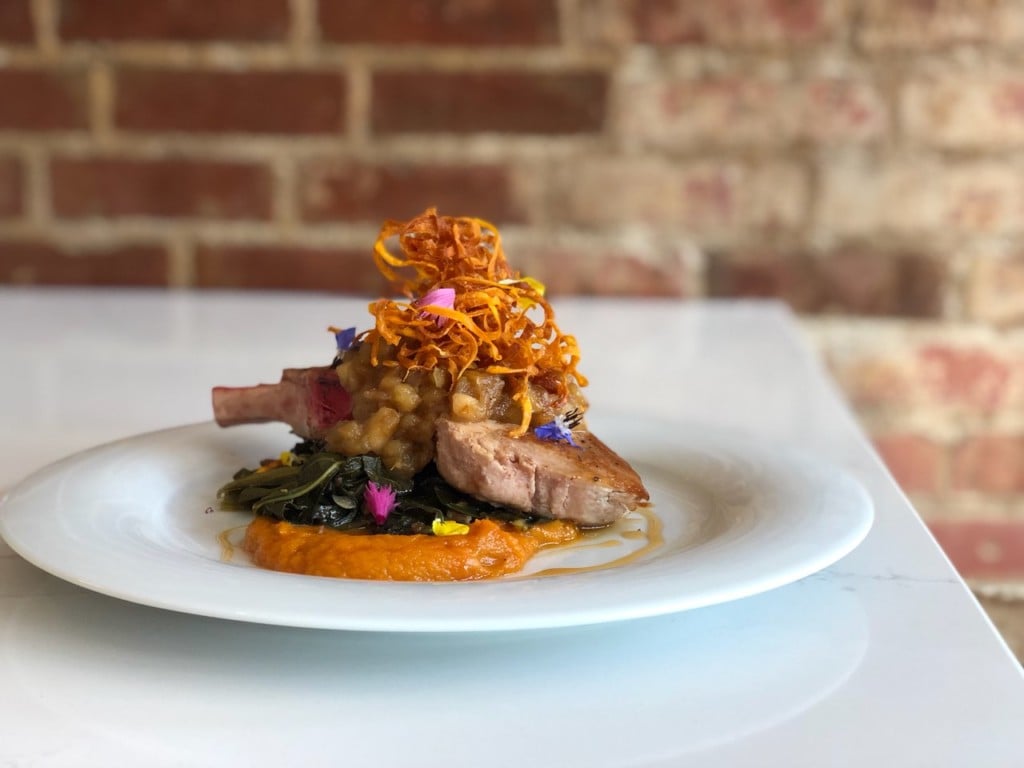 THE STANLEY, the new restaurant from Paul Verica, will open to the public in Elizabeth on Tuesday. Verica, who was previously the chef and owner of Heritage Food + Drink in Waxhaw, says that this new concept is "going to be more small plates-focused, just because I feel like we've always been able to play more with the small plates." Below, get a peek at what the restaurant will be serving. Make reservations for opening night on Resy.
---
​
Pork chops, a favorite on the menu at Heritage Food & Drink, with apples, collards, sweet potatoes, and cider.
---
Pork belly steamed buns, with pickled vegetables.
---
Trout served with risotto, beets, and spinach.
---
Chicken liver mousse, made famous by chef Ben Philpott, who recently joined The Stanley's kitchen team.
---
The Stanley's color scheme features purples and yellows.
---
Tempura broccoli and cauliflower with a blue cheese sauce.
---
Pork belly, topped with shiitake mushrooms, bok choy, carrots, turnips, and snap peas.
---
Pork chops viewed from the top, with strips of crunchy sweet poatoto.
---
A close-up of the chicken liver mousse.