Look Who's Back in (the) Black
The N.C. Democratic Party under a new leader, that's who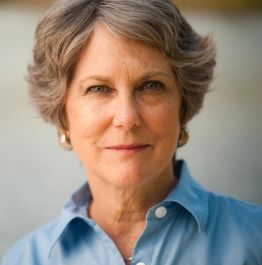 Back in February, a reeling N.C. Democratic Party replaced its chairman, Randy Voller, with Patsy Keever of Asheville, who had served as the state party's first vice chair.
Voller's chairmanship had been, by nearly everyone's account but Voller's, a thorough disaster: The party had fallen far behind the Republicans in raising money, and Voller himself had an uncanny ability to embarrass himself and the party through a series of inexplicable decisions: two directors fired; his floating of disgraced former national NAACP director Benjamin Chavis as a potential state party director; his own tax problems; a junket to Las Vegas that he charged on the party credit card. To the last, Voller seemed unable to grasp what had gone wrong and why. He blamed himself for U.S. Sen. Kay Hagan's loss to Thom Tillis in the November election, perhaps the one major Democratic failure he wasn't to blame for.
Party success always comes down to contributions, and Keever took the director's job understanding fully the depth of the hole the Democrats had dug for themselves under Voller (from the AP):
Keever, 67, arrives with the party needing to pay debt that totaled more than $260,000 as of the end of 2014 and bring back big-time donors who have bypassed the party for independent expenditure groups. She vowed to use her networking skills to bring money back. Democrats still have 700,000 more registered voters than Republicans.
"We may not have as much money as the Republicans, but what we do have is grassroots boots on the ground," Keever said.
Voller was hamstrung by the loss of $1.5 million in annual income tax check-off money when the program was repealed by the Republican-led legislature. But Voller didn't help himself when he fired his executive director early last year, angering local party leaders.
As the majority party for decades, Democrats are more accustomed to holding State Executive Committee meetings in spacious hotels and conference centers. The committee for the cash-strapped party held its second straight meeting Saturday in a high school auditorium.
Well, early returns are in after six months, and, amazingly, so is the money, as the N&O's Under the Dome blog reported yesterday. The Democrats, who had $42,371 on hand at the end of 2014, now has $368,492. The party raised $632,282 in the first half of 2015—more even than the Republicans, who raised $574,055.
None of the cash will undo the district lines that all but assure a legislative majority for the GOP through at least 2020, of course. But pulling the Democrats into the black was the indispensable first step in a long hike to make the party relevant again in North Carolina politics.