Looking Ahead
Here's your roundup of upcoming food events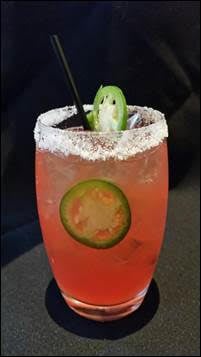 We did it again! We've made it to the weekend! As a reward, here are some of the awesome food events going on around Charlotte this weekend and next week:
26th Annual Chefs Best: Today, Friday, July 31, at the Charlotte Convention Center Crown Ballroom, several of Charlotte's best chefs will help raise funds for hunger relief. The theme for this year's 26th Annual Chefs Best (hosted by Harris Teeter and Harvest Food Bank of Metrolina) event is organic. Participating chefs include Rocco Whalen of Fahrenheit, Gene Briggs of Blue Restaurant & Bar; Tom Condron of Lumiere; and Philip Lloyd and Jeremy Bevins of The International Culinary School of The Art Institute of Charlotte. In addition to the chef-prepared meal, which begins at 7 p.m., guests will enjoy a private reception beginning at 6 p.m. Tickets are $100 per person and can be purchased here.
_____________
BLT Steak: There are close to 300 varieties of watermelon grown in the United States, but just one holiday to celebrate them all! In honor of National Watermelon Day on Monday, August 3, BLT Steak Charlotte will be celebrating all weekend long with a special drink to highlight everyone's favorite summer crop. Join BLT Steak Charlotte for dinner beginning today. Friday, July 31, to enjoy the Summer Zing cocktail featuring jalapeño-infused Herradura Silver Tequila with fresh watermelon, Aperol, orange bitters and finished with a smoked salt rim. This one of a kind drink will be available while supplies last for $15 through August 3.
_____________
Blue Restaurant & Bar: Along with extending Restaurant Week until next Saturday, August 15, Blue also has another cooking class on the radar. On Saturday, August 1, Chef Gene Briggs will host a cooking class focusing on the beloved tomato. From 11 a.m. to 1 p.m., students will cook with the chef as he makes heirloom tomato, avocado, and pickled onion salad with bacon vinaigrette; seared scallops with an heirloom cherry tomato and field pea succotash; plus two more courses (including a very interesting tomato dessert). Call 704-927-2583 to reserve your spot. Tickets are $44.95 per person excluding tax and gratuity.
_____________
Bon Odori Festival: Are you a fan of sushi, hibachi, and all things Japanese? Head to the 31st year of the Bon Odori festival, bringing Japanese culture to the Wells Fargo Atirum at 301 South Tryon Street on Saturday, August 1, from 11 a.m. to 4 p.m. There will be a traditional tea ceremony, food from area Japanese restaurants, dancing, drumming, door prizes, and much more. The event is free and hosted by the Japanese Association in Charlotte and The Japanese Language School in Charlotte.