Loretta Swit Talks about Love, Loss, and What I Wore
An intimate look at women's wardrobes and the memories associated with them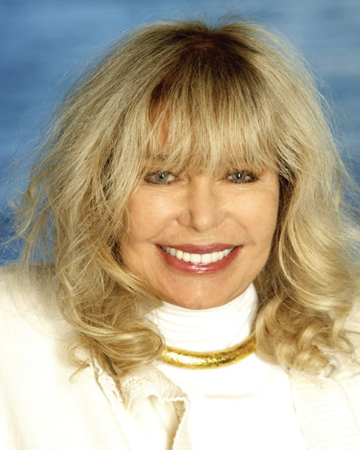 Loretta Swit, star of M*A*S*H and the touring Love, Loss, and What I Wore (which plays the Blumenthal Jan. 24-26), has a dress that's never failed her.
Her go-to outfit is a red silk ball gown from Giorgio in Beverly Hills. "I'd never seen silk like this," she says about her first encounter with the dress. "It's very simple and strapless with a pinched-in waist. And it has stood me so well. I've been photographed in it often, and people have always had nice things to say about it."
"It's magical," she continues. "I can't wear it these days since I've been seen in it so much, but I can't see ever giving it up."
Most women have a can't-miss outfit. And most of us can recall, with painful clarity, our own fashion blunders. That's why Love, Loss is the perfect fit. Ilene Beckerman's book with cartoon drawings was made into an off-Broadway play by sisters Nora and Delia Ephron in 2009. Like The Vagina Monologues, this play involves five women sitting on stools, sharing stories. But these tales are of fashion goofs and triumphs, of clothes, how we wear them, and how they change our lives.
Swit plays Gingy, Beckerman's alter ego. "Gingy has a date with the audience," Swit says. "She's telling you about her life through her clothes."
It's far from a fashion show or a tribute to couture. "Clothes are just the instruments by which the stories are told," Swit says. "They're the catalyst. What we're really doing is sharing emotional experiences."
And the experiences are universal.
In a scene called "The Dressing Room," the actresses ask questions every woman has asked herself or a salesperson: "What would I wear this with?" and "Is this black or navy blue?"
Swit says, "There's a scene called, 'The Closet,' where we ask ourselves things like, 'Why did I buy this? I already have one just like it.'"
"And there's a scene that deals with what your mother told you," she continues. "'Don't wear white after Labor Day,' and, 'Always wear clean lingerie in case you're in an accident,' and, 'You're wearing that?'"
Sound familiar? Women everywhere have had these closet, dressing room, and mother moments. "Like it or not, clothing is how we present ourselves to the world," says Swit. "You can't dismiss it." Even if the message you're sending—intentionally or not—is "I've given up," your clothes tell the world your story before you open your mouth.
Like life itself, Love, Loss is full of joy and pain, laughter and sorrow. Some clothing recollections are sad and poignant. "There's a daughter who goes shopping for her first bra—with her father," says Swit. Imagine the horror.
Clothes make the man, the saying goes. But clothes are inextricably linked to the milestones in women's lives. Whether it's the story of a can't-fail dress or a total fashion flub, the stories of clothes and what they mean are now out of the closet.