Los Niños
By the time they turn 30, Latino children will be this city's most powerful group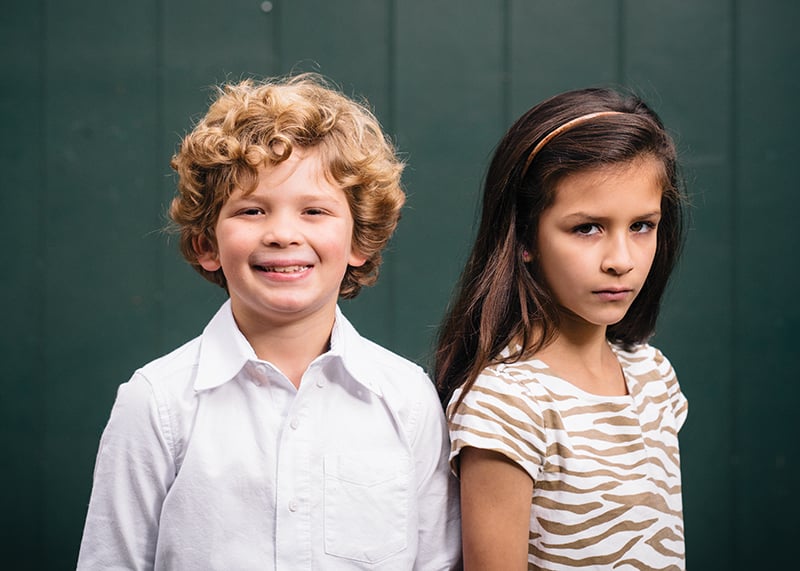 > Read the entire list of Charlotte's 50 Most Powerful People.
TODAY IN SCHOOL they learned about contractions.
"What is, 'Is not?'" six-year-old Sebastian Wallis asks, directing his question to anyone in the living room on a December afternoon in south Charlotte.
Alice Palomino, seven, is excited to be correct. "'Isn't!' You squish the words together and throw the 'o' in the trash can."
They are first-grade classmates at St. Gabriel Catholic School, and they're the first members of their respective families to be born in the United States instead of Venezuela.
Sebastian's parents first came to the country in 2003, when his dad was doing a medical residency in Texas. They went to Florida before coming here, where his dad is now a pediatric cardiologist and his mom is a teacher.
Alice's mom teaches Spanish at community colleges, and her dad is an accountant; they moved straight to Charlotte from Venezuela in 2006.
The families were part of a wave of Latinos that moved to the city in the late 20th and early 21st centuries. In 1990, Latinos made up about 1 percent of Charlotte's population. Now, they make up nearly 15 percent, with a growing number of them entrepreneurs and professionals. For years they settled in predominantly Latino neighborhoods close to the center of the city; now they live all over town, including this neighborhood along Providence Road. If the growth continues at this rate, Sebastian and Alice will be a part of the most powerful demographic in the city when they hit their 30s.
So what do they think they'll be doing at that point?
"I'm going to be a legendary soccer player," says Sebastian, who has a 17-month-old brother. "I'll probably live in Barcelona for the rest of my life."
The kids' mothers, who share after-school carpool duties, hear conversations such as this every day. They laugh at the boy's goal, then turn to Alice.
"I want to be a businesswoman," says Alice, who has a 12-year-old sister who was born in Venezuela and a one-year-old brother who was born here. Her mother replies: "Where are you going to work?"
"Bank of America." —M.G