Loudermilks opening for Overmountain Men at Snug Harbor next weekend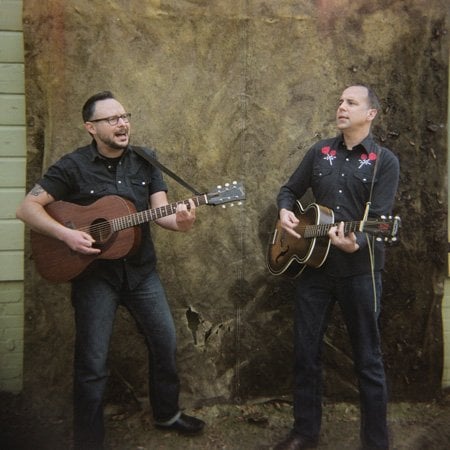 "You've gotta go see this awesome, new, local band." Those are nine words Charlotte doesn't hear nearly enough. Today, Revue will whisper the sweet, blog nothing into your ear in anticipation of the Snug Harbor show next weekend, the night of March 19th.
The headlining group is Overmountain Men, a four-man bluegrass band that's strummed and recorded around Appalachia since the late 1990s. The group plays traditional bluegrass songs, but with a gruff, honky tonk delivery that makes for great musical pub fare.
If, however, you read Charlotte magazine's March 2011 issue (like the loyal reader you are), you'll be excited to hear about their opening act: The Loudermilks. Courtney Devores, a veteran writer about Charlotte's local music scene, wrote about the five-man group headed by brothers Alan and Chad Edwards. As you'll read, the Edwards were the former front men for a band called Lou Ford, a folk-rock group that many in Charlotte had pegged for Avett-style ascent. Though that never came to fruition, the Edwards have recently formed the Loudermilks, a group with homegrown, Americana songs, the same talent, and a bit more wisdom to their name.
Both bands, and Georgia singer-songwriter Ken Will Morton, will be at Snug Harbor on March 19th at 10 p.m. Tickets are just $8.