Love It: Vintage Pendant Necklaces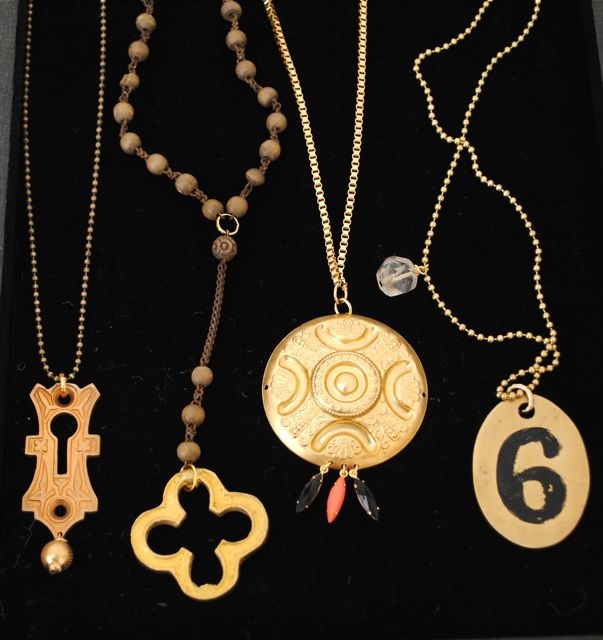 Ever since we shot our Fall Fashion Feature for the September Issue of Charlotte Magazine, all of us here in the office on Morehead Street have become quite impatient waiting for fall weather. It seems everywhere I turn there is a cute trench, pair of boots, varsity-style sweater or adorable velvet blazer that is just SCREAMING for me to buy it and wear it. And I would… except that it is still 1 billion degrees outside.
Finally though, I have found a covetable autumnal item that can be worn IMMEDIATELY. These to-die-for vintage pendant necklaces from Laura James Jewelry. Each one would have fit in perfectly with our Fall Fashion Feature outfits, and I think they are going to fit in very nicely with my end-of-summer wardrobe as well.
Personally, I am obsessed with the one with the adorable numerical charm. Which one is your favorite?