Love on Location: Jen Na & Jonathan Wing
Photographs by Elizabeth Marx, Almond Leaf Studios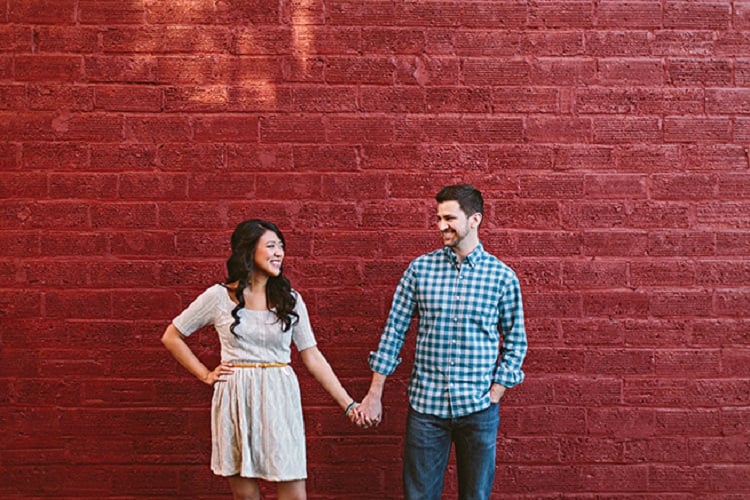 Wedding date: March 22, 2014
Their meet-cute: The couple started as friends at church in January 2012. By summer, Jen started finding reasons to be where Jonathan was, as Jen says, "covertly putting myself in his presence." Turns out he was doing the same. After a few months of getting to know each other better through email while Jen traveled, they finally "broke the friendship barrier."
The proposal: A romantic scavenger hunt through Jen's sanctuary, Barnes & Noble, led to Jonathan with a single rose and the ring.
Engagement shoot location: NoDa and Latta Plantation.
What makes it great: "It was special in that she is just completely smitten with Jonathan, and it's evident," Marx, of Almond Leaf Studios, says. "Instead of having to encourage them to get lovey-dovey, the running joke throughout the shoot was that all of their pictures would be her looking up at him with a gigantic grin on her face and 'smitten' in her eyes."
What the couple loves about the shoot: "We loved pretending to be models for a day," Jen laughs, noting her favorite shot, a candid where she's holding out her arms and smiling in the prairie grass.