Love on Location: Neely Reid & Justin Moody
Photographs by Love Shutter Photography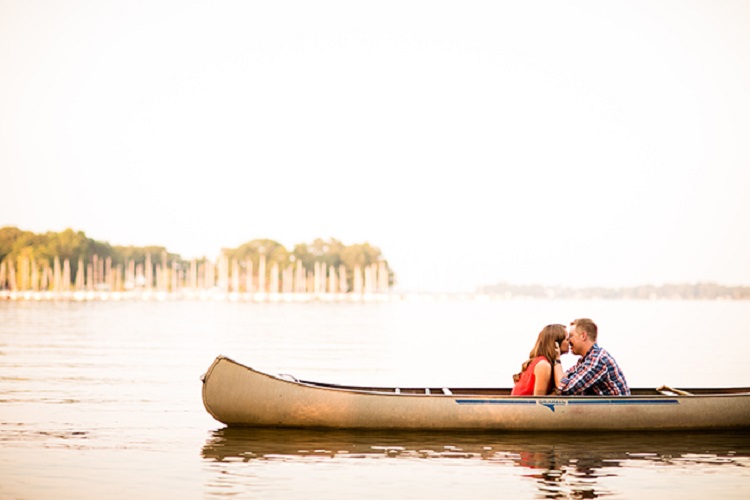 Wedding date: May 24, 2014
Their meet-cute: Both students at UNC-Charlotte and living in the same off-campus apartments, the college sweethearts met through a friend in 2009. After months of running in the same circles, Justin finally broke the ice and invited Neely to dinner.
The proposal: Justin proposed to Neely in November 2012 in Asheville at the Grove Park Inn. A planted photographer captured the moment for them on the terrace at sunset.
Engagement shoot location: At the bride's parents' home and the surrounding neighborhood on Lake Norman in Denver, N.C.
What makes it great: "When it all comes down to it, you put two people in love in a canoe on a gorgeous day and you ask them to be themselves," says Ron Randle of Love Shutter. "Then be careful not to drop your camera into the water."
The best part for the bride: Neely loves the lighting and colors of the ones where she's in blue and Justin's wearing green (the combo brings out their eyes). "But I also really love the ones in the canoe because it's romantic, playful, and especially unique."