Love on Location: Nicole Maylor & John Wells
Photographs by Crystal Stokes Photography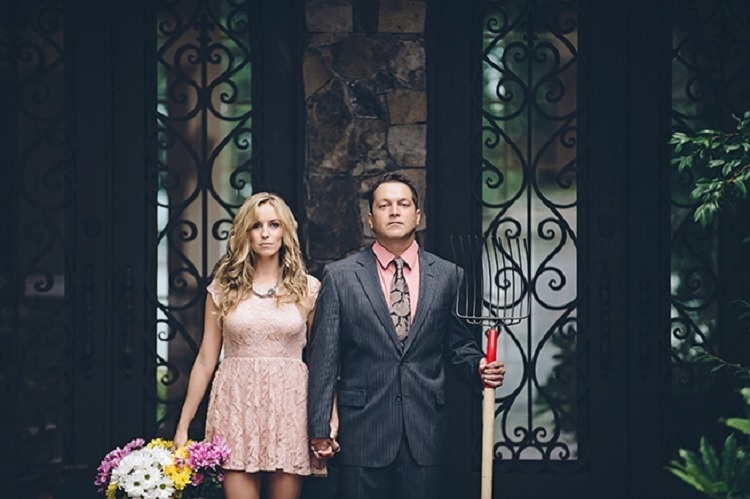 Wedding date: June 7, 2014
Their meet-cute: The two met through mutual friends in true Southern style at a West Virginia University tailgate in December 2006. That very New Year's Eve, they found each other once again by chance through friends.
The proposal: John set the stage at his house, poolside, with a bottle of Champagne, a dozen roses, candles lit across the yard, and rose petals in the pool.
Engagement shoot location: The couple's home on Lake Norman.
What makes it great: The unplanned and unexpected. "Nicole originally wanted a photo of the two of them lying on the shore of Lake Norman," Stokes says. "But because of the storm, we just brought the same concept inside and glammed it up a bit with a beautiful sequined dress."
What the couple loves about the shoot: Nicole believes the rain was meant to be. "My favorite pictures are the ones of us with the rain in the background," she says. "So unlike anything I have ever seen before, but I love them all!"