Lovely Bones
Charlotte's Kathy Reichs is on the trail of Caylee's killer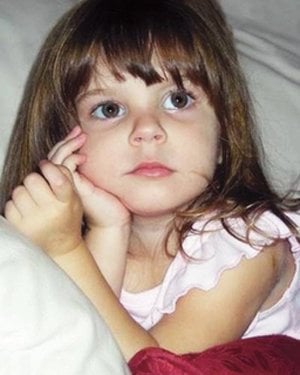 If you have a bone to pick with Kathy Reichs, good luck catching up with her. The world-renowned forensic anthropologist and best-selling author has resided in Charlotte for the last thirty years but divides her time between here and Montreal, where she works in Quebec's medical examiner's lab. Plus, she's about to release her twelfth book (206 Bones), preparing for the fifth season as a producer of the hit TV series Bones, and working on the forensics team investigating the infamous Caylee Anthony case (mother Casey has been charged in the two-year-old's murder.)
What made you want to be involved with the Caylee Anthony case?
In America you're innocent until proven guilty, and I think someone should be tried in the courts and not in the media. Not only is there a question as to if [Casey]'s guilty, but if she's guilty then what is she guilty of? What exactly did she do — and I'm not saying she did anything — but the spectrum could range from accidental to first degree.
Do high-profile cases like this become more difficult because of the media coverage?
It does bring more pressure to bear when you have media vans and reporters with their microphones standing around a crime scene when you're just trying to do your job. There's also just so much misinformation because they need something to air so they'll often just latch onto anything that may or may not turn out to be true.
Are cases like this actually like what we see on TV crime shows?
When you give testimony as an expert witness, you're giving your opinion. It's an opinionated testimony; it's not like an eyewitness. As an expert you go in and say, 'This is what I think happened based on the evidence I've studied.' In my case it's from the bones. Different experts could in fact have different opinions.
How likely is it that you'll have to testify?
They're telling me it's absolutely, 100 percent.
How different is it analyzing a child's bones compared to an adult?
With a child's bones you can see some things more precisely. Age, for example, is much easier to determine with a child than with an adult. On the other hand, the bones may not be as well preserved. With a child, and I'm just speaking hypothetically, there are lots of bits and pieces that haven't fused together yet — tiny little ends of bones — and those are often lost.
How do you balance your time?
If there's an urgent forensic case, like a disaster or plane crash, then of course I'd have to go. But typically I can structure my time where I go to Montreal for a week or so every five or six weeks. Anytime I'm not working on a case then I write. Periodically I fly out to L.A. to be on set.
Has Bones developed into the type of TV show you envisioned?
I'm absolutely delighted with the show. We've got great ratings — I think it's about 10 or 11 million viewers per episode. Obviously we're doing something right. Initially there was some question as to why it was different from the book. But I think of TV Tempe (character Temperance Brennan) as sort of a prequel, living in an earlier stage of her life than book Tempe. And I think people have accepted that. It's before she met Andrew Ryan in the book and she's living in Washington D.C. rather than Charlotte and Montreal.
Do you think TV Tempe will ever move to Charlotte?
I would love to bring her to Charlotte, but I'd have to convince the powers that be — the executive producers, the studio, and the network. And fit it in the budget. So we'll see.