Luxe For Less: Mock Michael Kors Watch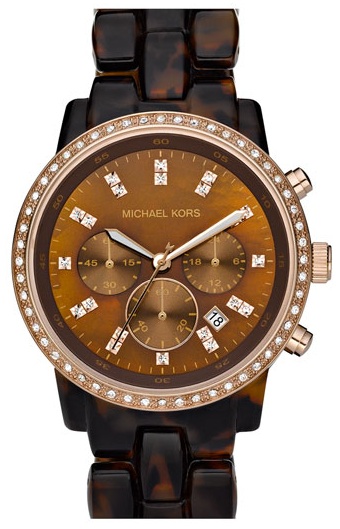 Yesterday was a great day. The weather was perfect. My hair looked amazing. But that wasn't even the best part. Do you see that watch up there at the top of this post? That's the Michael Kors watch I have been coveting since the annual Nordstrom sale last year. My mom, she of the style lessons I blogged about earlier this week, received this very watch as a Christmas gift a few months ago. Since then I have probably worn it at least half as much as she has. I can't get enough. I looks good with nearly everything in my closet! It's so classic, and effortless and sophisticated. The only thing holding be back from owning one of my own? The price. At a cool $275, I just can't swing it. (Though believe me, I've considered doing it anyway. The cats don't really need food, right?). This bring me back to what happened yesterday: I was wandering through Founders Hall and decided to pop into Ivy and Leo to marvel over their uber-affordable shoe collection when something caught my eye. It. Was. The. Perfect. Michael. Kors. Knock-off (click to see it on my lucky, lucky wrist). There was exactly ONE left in brown tortoise shell with a gold face and the price? Are you even ready for this?
$30.
I KNOW! Hurry over to Ivy and Leo at Founders Hall or in their new location at Specialty Shops on the Park to snag one of your own before we all wake up from this collective accessories dream!