Made in Charlotte: Beer
Name that Brew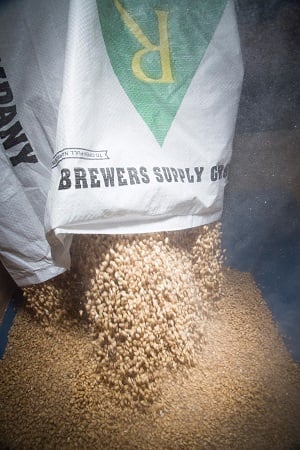 The number of craft breweries in the United States is approaching 2,500. In North Carolina, we have more than 80. In Mecklenburg County, we have seven local craft breweries, with another—Unknown Brewing—scheduled to open this month. Several more are rumored to be in the works. All of this is great news for beer lovers.
But naming a beer is becoming more difficult than ever. There are only so many plays on the word "hop."
So now, one of the best ways to avoid doubling up with a brewery from, say, Colorado, is to name your beer after something closer to home.
One of Charlotte's newest breweries, 1-year-old Triple C Brewing Company, embraced a name-local philosophy when it opened a year ago. It named two of its first beers the Light Rail Pale Ale and the Greenway IPA—after signature Charlotte elements.
"We just wanted to raise awareness of where we were," says Scott Kimball, Triple C's brewer and co-owner. "I take a lot of time to come up with names because they tell our story."
Not long after Triple C opened, it sold its first keg to a restaurant, The Liberty. The brewery wanted to commemorate the moment by delivering the Light Rail Pale Ale to the restaurant via the light rail. "But the transportation board didn't like that idea," Kimball says.
Mike Brawley, owner of Brawley's Beverage on Park Road and one of Charlotte's top beer men, has seen countless new beers come through his store in recent years. The names can make a nice first impression, he says, but the taste is always what matters.
"A good name gets the sales rolling quicker. A good name can also prop up a bad beer," Brawley says. "But normally a good beer rises to the top."
---
Other beers with Charlotte names:
The Olde Mecklenburg Brewery:
Captain Jack Pilsner, named for Captain James Jack, the tavern owner who delivered the Mecklenburg Declaration of Independence to the Continental Congress in 1775.
---
Four Friends Brewing:
I-77 IPA, Queen City Red, and Uptown Brown.
---
NoDa Brewing Company:
NoDa has the NoDable Series, in which it releases a small batch of something new every Tuesday. Names are all over the place, ranging from local names like Woody & Wilcox IPA (a tribute to 106.5's morning program) and Obey Your Guns (a nod to local band Matrimony) to faraway names like West Coast Wheat.
---
Birdsong Brewing Company:
With no distinct Charlotte names in its full-time beer rotation, Birdsong did release the Duckworthy Session IPA, which can be found at the brewery and at Duckworth's Grill and Taphouse locations throughout the area.
Check out other Made in Charlotte categories by clicking on any of these links: