Magic Realism in NoDa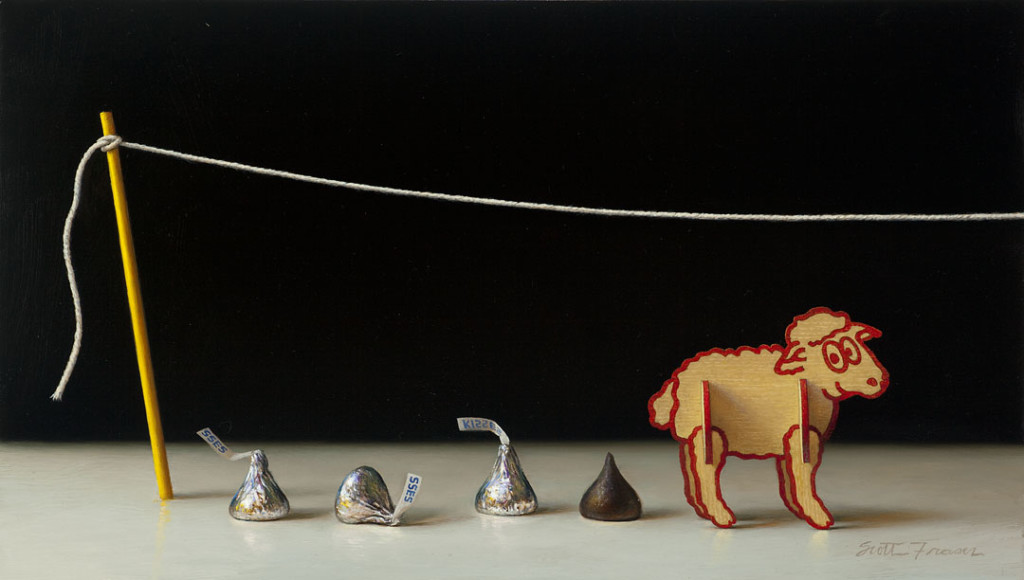 That's not a photo you're seeing. It's a painting … by Scott Fraser, one of the masters of new realism.
Fraser is the featured artist for September in the storefront Window on NoDa. (Thank heavens for the continued presence, in some form, of the late Center of the Earth gallery.) Gallery owner/artist/NoDa pioneer Ruth Ava Lyons keeps the space continuously refreshed with artists of note.
Just how notable? Fraser's Life Cycle II was recently acquired by the Metropolitan Museum of Art in New York.
When you're in NoDa this month for a crepe, a fish taco, a poetry reading, or a band, don't miss the magical experience that is Fraser's Sheepish in the window.