March Madness Kickoff, Beard and Mustache Festival, Science on the Rocks, Oyster Roast and More, March 19-March 22
Ring in spring with these social events, Charlotte.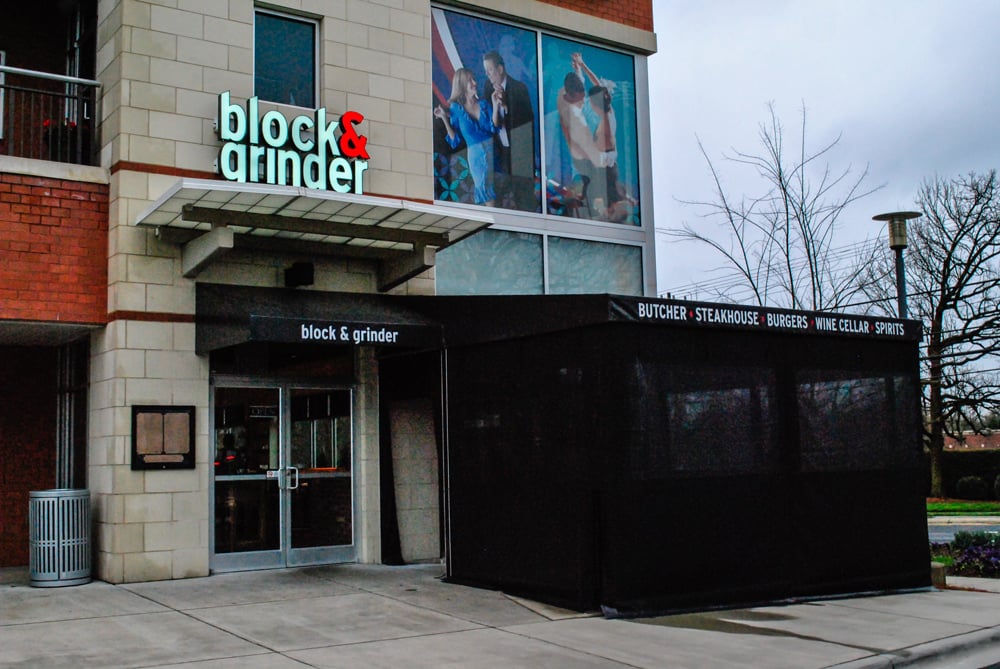 Spring is here, March Madness brackets are roaring and your beer is back to its normal color after a green-gripped weekend. Let's ring in spring with these events. It looks like another great one, Charlotte. See y'all out there.
Thursday, March 19
Third Thursday Monthly Networking
Join the United Way Young Leaders and other young professionals. Enjoy some tasty local brews while you're at it. This monthly event is from 6 p.m. until 8 p.m. at Draught, 601 S. Cedar St. Free admission.
Business After Hours
Sponsored by the Charlotte Chamber of Commerce, this is the second of two Thursday happy hour networking events. Come out for the food and prizes, stay for the connections. The event starts at 5:30 p.m. and goes until 7:30 p.m. at the Hilton University Place, 8629 JM Keynes Drive. Free admission.
Friday, March 20
After Hours with Howard & Howard
Come wind down after a week of work with an evening of live jazz and R&B, food and drinks. Howard & Howard Event Management hosts this night from 7 p.m. until 10 p.m. at the City Kitch Venue, 9545 Pinnacle Drive. Tickets are $25 and include food, beer and wine. Buy them here.
Faith and Fashion Week
This runway-walking event brings "wholesome and hot" styles from the world over for you to feast your eyes on. Charlotte is just one stop on the four-city fashion tour that also stops in Atlanta, Washington, D.C., and Detroit. Doors open at 7 p.m., and the show begins at 8 p.m. at the Courtyard by Marriott Charlotte, 321 W. Woodlawn Road. Tickets are $20. Buy them here.
Hats and Boots
Yeehaw, Charlotte! Grab your cowboy boots for this one. Bring your best cowgirl or cowboy for this event, and you'll be sure to have a good time. The party starts at 7 p.m. at the Ramada Charlotte, 212 W. Woodlawn Road. Ticket prices vary. Buy them here.
Ladies Night Out – Spring Bling
Ice up with your finest bling, ladies. Each woman who comes to this event will get a raffle ticket to use in a giveaway from Perry's at SouthPark at 11 p.m. Bonus: glasses of champagne are $1 tonight. The night out starts at 9:30 p.m. at Suite, 210 E. Trade St.. Admission is free.
March Madness Kickoff
Dress to impress at this mad, mad, mad event. DJ INGENIUS will be spinning tonight. The party starts at 10 p.m. at Studio Movie Grill, 210 E. Trade St. Tickets start at $10. Buy them here.
Science on the Rocks: Emerald City
Toto, we're not in Kansas anymore! It's all about green this month at Discovery Place's adults-only night. Take a turn in front of the green screen, play with green slime, take a blindfolded green food taste test and enjoy cash bars throughout the museum. Oh, and, of course, because this month's theme is Emerald City, Discovery Place is handing out prizes to the best green-themed and best Wizard of Oz-themed costumes. Get your ruby slippers on starting at 5 p.m. at Discovery Place, 301 N. Tryon St. Tickets are $8 in advance or $10 at the door. Buy them here.
Saturday, March 21
Charlotte African-American Festival
Enjoy a day full of music, food, dancing and awards as Charlotte's third-annual festival that celebrates everything African-American comes to town. The festival is at the Grady Cole Center today, 310 N. Kings Drive, from 11 a.m. until 6 p.m. Free admission.
Butcher, Baker, Craft Cocktail Maker
Forget the candlestick maker! We'd rather have a craft cocktail maker. Hosted by Charlotte's Block & Grinder, come fancy an afternoon of seasonal beer from the NoDa Brewing Company and more. Stay for a class that, when you're done, includes four to five craft beer samples, beer cheese soup and other tasty foods from Block & Grinder. This event is from 2 p.m. until 4 p.m. at 2935 Providence Road. Tickets are $40. Buy them here.
Beard and Mustache Festival
In what could be the hairiest of all events for the weekend, Charlotte welcomes the fourth-annual Beard and Mustache Festival. You read that correctly. If you've got the stuff…er…scruff to show off in categories that range from styled mustache to Alaskan Whaler, this is for you. Ladies, don't be shy. There's also a Whiskerina category for you. The beards come out at The Chop Shop, 399 E. 35th St., at 2 p.m. It's $25 to enter in a category and $10 to watch the show. For more information, go to Carolinabam.com
Oyster Roast Revived
This family-friendly event features oyster roasting, beer and games. The afternoon of fun is at the historic Rosedale Plantation, 3427 N. Tryon St., from 2 p.m. until 5 p.m. Tickets are $45 and children younger than 12 are $12. Buy tickets here.
Crack The Code Bar Crawl
Travel to four bars tonight and get a piece of the secret code at each bar. If you're able to crack the code, you could win $400. Check-in for teams is at Prohibition, 200 N. Tryon St., from 8 p.m. until 9 p.m. Prohibitionclt.com
Sunday, March 22
Sweet Tooth Festival
Don't tell your dentist about this one. Featuring some of Charlotte's most popular sweets and treats, the fourth-annual Sweet Tooth Festival is sure to please any chocoholic. A $20 ticket buys you a goodie bag, photo booth access and 15 samples. For $30, you have all that plus access to all the festival's samples. Your trip to Charlotte's own Candy Land begins at 2 p.m. at the Omni Hotel, 132 E. Trade St. Buy tickets here.
Beard and Mustache Farewell Brunch
If the competition wasn't enough handlebar for you, there's also a farewell brunch. Sip and eat with the best goatees in N.C. The brunch is at Craft Tasting Room and Growler Shop, 1320 S. Church St., at 11 a.m.