Mark Sanford, Boston Fallout and Lenoir, the Cheap Date
For once, things were blowing up elsewhere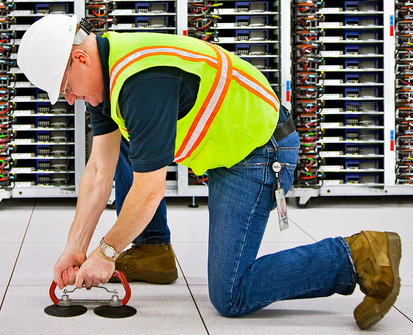 We're back. Big ups to Boston, which as we speak is still belting out "Sweet Caroline." (Or "Adeline," or "Clementine," or whatever, damn you, John Kerry, anyway.) I'll proffer a couple of other celebratory B-town hits. I'm in love with Massachusetts, too.
(Another quick non-Carolinas aside: It's been a lousy week for all of us in the U.S.A., but man, it's been a nightmare beyond description if you're Czech or of Czech descent. West, Texas, is a town filled with descendants of Czech immigrants, with their kolaches and sausage delicacies, and it's practically off the map now because gubmint regulation of good, hard-workin' American businesses just because they happen to be stockpilin' 500,000 pounds, give or take, of explosive shit — literal explosive shit — is the first step on the road to Communism and as offensive an idea as making somebody pass a background check before he buys a Bushmaster. And then, on Friday, when one of the worst industrial accidents in recent memory gets stuffed into a ten-inch hole on 5A while Boston hunts for the drummer from The Strokes, the Czech ambassador to the U.S. feels compelled to issue a release clarifying that the Czech Republic and Chechnya are … not the same thing, lest somebody launch a missile strike on Prague or organize a dumpling bonfire. There's a reason the Czechs drink a lot of pivo. They need to.)
Back at the southern terminus of the James Taylor Turnpike, we've got our own, less dire issues, of course.
We begin with Mark Sanford, a man who clearly prays to the God of the 37th Chance. I've never seen a public figure who doesn't have (D-La.) after his name toy so playfully with the limits of acceptable behavior; we can all marvel at the deep-fried kingmakers who once thought this fellow would just make a crackerjack president. After he was caught trespassing at Jenny's house — trespassing! — he "(came) out swinging" this week against Elizabeth Colbert Busch, his Democratic opponent for the First District Congressional seat. Came out swinging what, I wouldn't venture to guess. The national party kicked him out of the house. And he still might win. Because this is South Carolina.
Up north now, back to the QC, where the Panthers and city have finally reached an agreement that provides a portion of the improvements the Panthers wanted to Bank of America Stadium but weakens the lock Charlotte has on the franchise. It's a pretty dissatisfying deal all around, one that just kicks the plastic cup a few years down the road, where we'll have to do this all over again. Wouldn't the city have been better served by driving a harder bargain?
There was a sliver of indication Friday, via a Jim Morrill tweet, that Anthony Foxx might be D.C.-bound. Morrill had reported earlier in the week that longtime N.C. Sen. Dan Clodfelter of Charlotte was thinking about running for mayor, widening the list of candidates for Charlotte's worst job to approximately 93.
Finally, a nice, long, vaguely nauseating look at the state of economic development in North Carolina and, let's be fair, a big chunk of the country. The deal six years ago to bring a Google data center to Lenoir cost the state $260 million in tax breaks over 30 years; in return, North Carolina got a $600 million investment, which Google announced Friday it would double. Pat McCrory dropped by. "It's great news for Caldwell County and our state," he said. Great rejoicing.
So how many jobs are we talking about?
A cool 150. That's not a typo. One zero. That's the number of jobs now. And that may be an overestimate; Google itself says "over 110," which seems a tad overenthusiastic. The expansion will result in more jobs. A Google spokesman wouldn't say how many. I'm not sure what the hourly wage is, but given the employees and jobs featured on Google's site, I doubt it's at a level that would allow folks to finally invest in a time-share up the road in Blowing Rock.
Hundreds of millions for a few hundred decent jobs. I can't blame Lenoir for wanting the data center desperately, and there's a huge employment void to fill in a furniture manufacturing town with no more furniture factories. But really? Is this what we're reduced to celebrating as if we'd just won the world's nicest dinette set?