Mark Your Calendars for April 11-16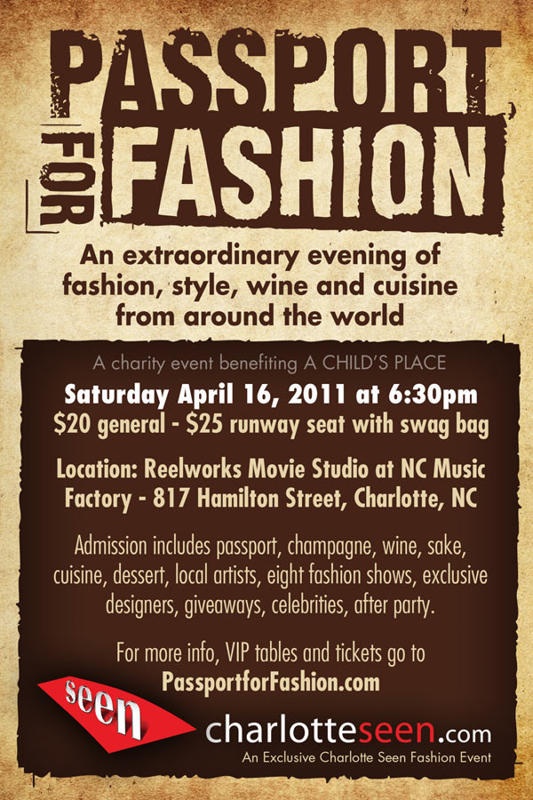 We're always up for a weekly dose of retail therapy. But a whole week that includes pampering, shopping, and an event to show off our favorite spring trends? Yes, please!
Sandy Leong trunk show at Neiman Marcus
Next Wednesday, April 13 and Thursday, April 14, Neiman Marcus will be hosting a Sandy Leong trunk show from 10 a.m. – 5 p.m. Her pieces are made of 18k recycled gold and features diamonds, Smokey Quartz, Citrine, and Lemon Citrine and are priced as low as $50.
Neiman Marcus,
Southpark Mall,
4400 Sharon Rd.
Passport for Fashion
Show off your new accessories at Passport for Fashion on Saturday April 16th. This fashionable event (starting at 6:30 p.m.) features eight fashion shows, giveaways, food, wine, and an after-party. Tickets are $20, but for $5 more you can secure a runway seat with swag bag. The whole thing goes down at the Reelworks Movie Studio at NC Music Factory. The best part? The charity A Child's Place will benefit from the evening's festivities. For more info or to purchase tickets, go to passportforfashion.com
NC Music Factory, 817 Hamilton St.
Charlotte Spa Week
Three Charlotte spas are participating in this nationwide event from April 11-17 where you can indulge in various spa treatments for only $50 each. Re-read that several times if you must, but for once it's not too good to be true! Massage Heights of Cotswold Village, Massage Heights of Stonecrest, and Spa Botanica at the Embassy Suites Golf Resort in Concord are all offering services during the week. Sign up at spaweek.com, but hurry – appointments book fast!
Massage Heights – Cotswold 106-C S. Sharon Amity Rd.
Massage Heights – Stonecrest 7926 B Rea Rd.
Spa Botanica – 5400 John Q. Hammons Dr., Concord