Master the Farmers Markets
Tips on turning a trip to the market into family fun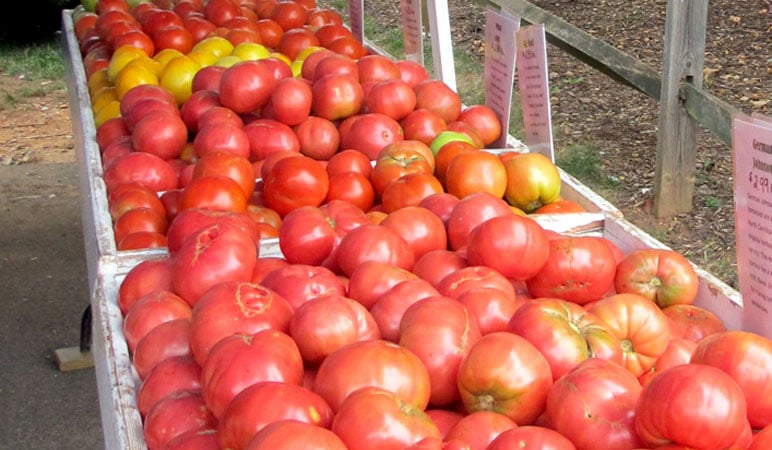 Confession: I did not grow up going to farmer's markets. That was probably due in part to the fact that my grandparents grew (and continue to grow) everything from corn to beans, watermelons, and grapes.
Since moving to the Charlotte area last summer I have found going to the local farmers market to be one of my favorite Saturday activities. It is family- and pet-friendly, and (to quote my husband) is supremely "relaxing." Here are a few tips for my fellow farmer's market beginners!
Not Just Vegetables
We love to purchase our tomatoes, peppers, and corn from local farmers, but that isn't all you can buy. Meat, honey, herbs, cheese, and flowers are all a major part of our local market.
Bring the Family
Depending on which market you visit, there will be families and dogs everywhere. Use the markets as a good opportunity to teach children about produce. And as a mom and dog mom, I love the friendly, laid back atmosphere.
Go Early
I showed up at the Davidson Market around 10 a.m. one morning and they had sold out of my favorite tomato (possibly related to the chefs of Kindred in front of me in line). Be sure to go early, around 8 a.m., if you want the best produce options.
Splurge on a Snack
Bring a little extra cash and go hungry. Look for vendors that sell popsicles, breakfast sandwiches, and coffee. I have yet to be disappointed.