Matisse Never Stopped Making Art
The Bechtler looks at Matisse, art, and disability at a very special "Modern Monday"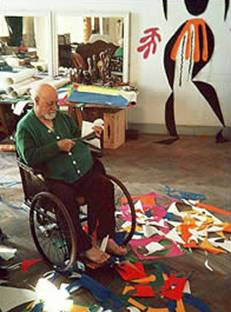 In his later years, Henri Matisse never let being in a wheelchair stop him from creating art. He just altered his medium. He began what he called "painting with scissors." He's as well-known today for those collages as he is for his early Fauvist work.
What is the relationship between Matisse, his disability, and his later artwork? How does understanding Matisse as a disabled artist help us rewrite art history? As part of the Bechtler Museum's "Modern Mondays" series, Davidson College professor of English Dr. Ann Fox, a disability and gender scholar, will examine those and other questions. She will lead a lecture, discussion, and reading of the play P.H.*reaks: The Hidden History of People with Disabilities, all of which focus on the vibrant, rich work of Matisse.
The evening is designed to look at how modern art shapes the ways we think about the body. It all happens Monday, Feb 20 at the Bechtler. Cocktails are at 6 p.m.; the presentation begins at 6:30 p.m.
Space is limited. Purchase $8 tickets online or by calling 704-353-9200.